Unique Dating Experiences with Filipinas from Davao City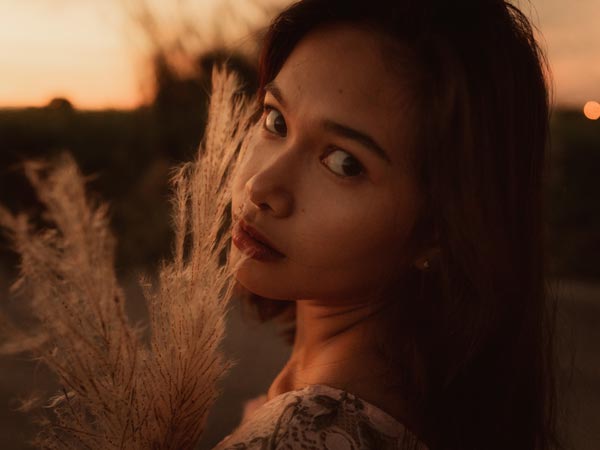 People don't just come to the Philippines for romance. Don't be mistaken, Filipinas are fantastic. But when you mention the Philippines, a bright array of imagery fills the mind. The white sand beaches, breathtaking scenery, the inviting tropical weather, and of course, the ladies. It's the total package. People come over expecting the whole package, and that's exactly what they get.
The Philippines is like a book with 7,107 pages. It has an overarching story that is uniquely Filipino, and each page has its own story to tell. Manila, Cebu, and Davao -- each representing the three major regions of the country, each with their own brand of Filipino life.
Dating Filipinas in Davao City is almost a totally different experience from dating a Filipina from Manila because these two cities are geographically and culturally different, which follows the overall experience.
Manila's landscape for the most part is flat and far from major water attractions like beaches and lakes. The city is a concrete jungle and the metropolitan center of the Philippines.
Davao City, on the other hand, is located in the nature-rich region of Mindanao. Despite being a rapidly developing city, its beaches, mountains, and parks are so accessible it remains a natural paradise.
It only stands to reason that dating Filipinas in Davao is its own unique experience.
Filipinas
Davao in general is a very relaxed city and you can tell by its people. Davao women are very laid back, pleasing, and gentle. In contrast to the fast pace of life in a city like Manila, Davao women aren't as keen on staying in the rat race. Many of them prefer to live a more holistic life which includes having a family and being able to get out and enjoy the outdoors.
Davao women are some of the nicest and sweetest women in the whole of the Philippines. Anyone who has had genuine experience with these women can attest to that.
The stereotype is that Filipinas are friendly, sweet, feminine, and family-oriented. If there is a super-stereotype, it's women from Davao. Oh, and don't forget, they're also incredibly beautiful!
The Beaches, the Islands, and the Mountains
The outdoors and rich nature spots are the highlight of Davao City tourism. One of the best things one can ever do in Davao is rent their own private island like the Island Buenavista Resort. There is no better way to enjoy a white sand beach in absolute privacy than renting your own island.
One of the great things about beaches and private resorts is the amount of service you get right at your doorstep. They spare no expense when it comes to food and the ingredients are always fresh and of the highest quality. Need to relax? There are expert masseuses on call. There are a few other places in the country that offer this kind of experience.
Another great thing about Davao is its diversity of terrain. When you've had your fill of the beaches, there are mountains and hills nearby that are only a short drive away. For thrillseekers, Mount Apo, the Philippines' highest peak, is there for hiking.
For everything in between, Davao is known for its vast agricultural lands, nature reserves, and parks. There's so much listed on every travel guide on the web. You can literally find everything in Davao!
Food
Over the course of your romantic venture, you'll come to realize that you don't need the best travel guides to truly explore Davao. Just ask your date, she's more than enough. First thing you should do: ask her where to eat.
While other Philippine cities offer their own unique and exotic dish, Davao is a melting pot (or cooking pot!) of Filipino food culture.
If you are in for the traditional, classic Filipino food, Davao has it. But traditional and classic don't make for interesting stories to tell back home.
You're probably aware that Davao is known for durian, a sweet and creamy fruit with a very strong scent. People in Davao are aware that, for first timers, eating durian can prove to be intimidating, which is why some restaurants have "mild" versions for newbies.
Have your date bring you to a place that serves durian, record yourself eating it, and add it to the numerous durian-eating videos on YouTube.
If you feel you can do better than durian, schedule a date in a restaurant that serves crocodile meat. Other than that, Davao has some of the best seafood in the country, and that's what you want to be stuffing yourself with. Just watch out for allergies.
Activities
So you get to go to the beach or the mountains and have some nice food. Where else should you take your Filipina date? As stated, Filipinas in Davao are both adventurous and laid back, if that's possible.
People in Davao don't party hard, as there are strict laws regarding liquor. Instead, you'll love spending time at an outdoor coffee shop or bar. You'll just feel the stress melt off you.
One of the nicer things to do is go to the animal reserves and nature parks like the Davao Crocodile Park and the Philippine Eagle Center.
The crocodile farm is home to large animals like tigers, ostriches, orangutans, eagles, and of course, crocodiles. As a matter of fact, it has been home to the largest crocs in the Philippines, from the late Lolong to the current biggest living croc in the country, Pangil. Nothing's bound to bring you closer to your Filipina date than walking a ramp 10 feet above large crocodiles.
The Philippine Eagle Center, on the other hand, is more a nature reserve and research center than a date spot, but is nonetheless a great way to spend your time in Davao. From actual Philippine eagles to tarsiers, you'll get to be with nature as up close as possible.
Of course, there is no shortage of outdoor activities. Anything and everything that can be done outdoors will be done, so plan accordingly. The only thing better than enjoying the best that nature has to offer is doing it in the company of Filipinas. If you feel you need more, remember, Davao City is only a small part of the great island of Mindanao. All you need is a car, a girl, and a few bucks and you'll be golden.
Newest, beautiful, single women now added for week of Wednesday, 6 December, 2023 - Tuesday, 12 December, 2023
You have to meet the women to marry them! What other international dating site offers you numerous opportunities to do that?