Dating Culture of Davao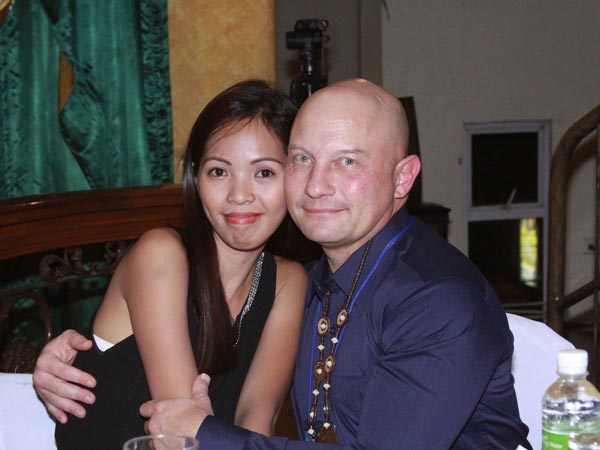 Philippine culture is fairly conservative. As such, the dating rules in the Philippines may be a little different from what a lot of people are used to. Holding hands is okay, but anything more than that may be frowned upon. Dating Davao women isn't just about winning and dining them, it's also about making sure that they are romanced.
Now, family plays a big part in Filipino culture. In fact, it may be the central aspect to it. As such, anyone who wants to date a Filipino woman is going to have to win over her family. It's not just her immediate family that has to be won over, but the entire extended clan as well. Sure, the parents and siblings are the most important members to charm, but the grandparents and uncles and aunts have to be convinced as well. One disapproving relative can set off a chain reaction that leads to a parent vetoing the relationship.
Filipino dating culture is about the endgame. It's not about dating casually. It is about finding someone to settle down with eventually. Quick flings and summer romances are not the norm in the country. Dating in the Philippines is done with the intention of finding something long-lasting. Filipino dating has long-term goals in mind.
But finding a date in Davao is not as easy as setting foot in the city and picking someone. Not everyone is open to romantic overtures. Finding the ones that are open is going to be key to finding someone to build a life with.
Filipino dating is about the vaunted happily-ever-after. While there are some people who are looking for something quick, the majority of people who are dating are looking for something permanent.
So dating a woman in the Philippines is not about finding a fling but about finding a partner for life.
Date Ideas in Davao
While Filipino dates are relatively chaste, there are still plenty of date ideas to consider to foster closeness and romance.
The Philippines is a country of malls. No surprises there, given how inviting an air-conditioned space can be when it the weather gets hot, which is fairly often in the country. As such, most social events can be done in and around malls.
One great date idea is the old staple—dinner and a movie. It allows two people to get to know each other, but it also allows for two people to be physically close to one another because how close together seats in a movie theater are.
But Davao does have its own history and culture, so there are a lot of dating possibilities that are unique to the city. It's not just about the usual stuff.
One great date idea is hiking, and the city of Davao finds itself in Mt. Apo's shadow. Mt. Apo is a few miles outside the city and is something of a tourist destination and a popular place to go hiking. Not only will hiking allow two people to spend time together surrounded by nature, it also allows them to be physically active. There's also the chance of running into a Philippine Eagle, one of the largest extant eagles in the world and the national bird of the Philippines.
But there are also options for an adrenaline rush. Eden Park offers a wide variety of activities that are also based around being suspended high up in the air. Some studies have shown that an adrenaline rush can help to increase attraction between partners.
But there are also some activities that are a little more low-key. People's Park in the heart of the city has a truly astounding level of biodiversity with more than a thousand plant species spread out over almost ten acres of land. It's a perfect place for people who just want to hold hands and walk with their date.
Of course, Davao isn't just a city of parks and malls. It's also a city that celebrates its heritage and culture. This is evident by the number of museums it has.
The D' Bone Collector museum is a great place for anyone interested in animals as it boasts thousands of animal bones and completed skeletons. There's also the Museo Dabawenyo, which features artifacts from the precolonial era. Finally, there's the Davao Museum which features items from all over the country.
Now, dinner and a show is a common date activity. But there are times when dinner is the show, such as when an apex predator is fed. Crocodile Park features a number of animals like tigers and snakes and a wide variety of reptiles, including crocodiles—including Pangil, an 18-foot saltwater crocodile that holds the distinction of being the largest in the Philippines.
Filipino dating is different than that of the rest of the world. But it can be a satisfying experience that leads to a deep, lasting love and a beautiful life with a loving partner.
Newest, beautiful, single women now added for week of Wednesday, 22 March, 2023 - Tuesday, 28 March, 2023
You have to meet the women to marry them! What other international dating site offers you numerous opportunities to do that?