Visit Davao | Travel the King City of the South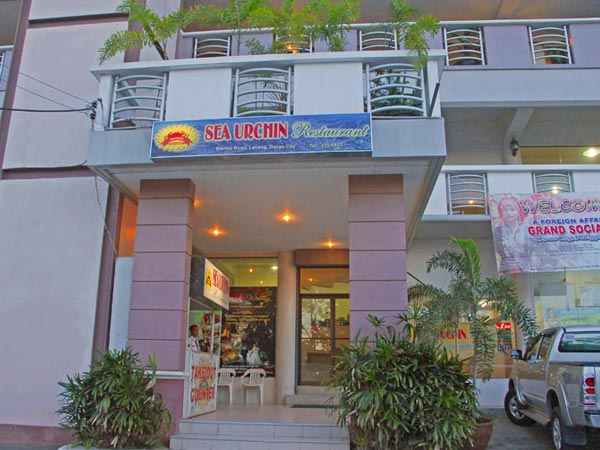 Need a change of scene? If you've been sitting for long in your office seat, bored, and bombarded with daily routine, perhaps it's a good time to explore the rest of the world. Getting caught up so much with day-to-day life may cause more harm than good. Don't hesitate to take a step back, take a deep breath, and indulge yourself with the wonders of traveling as much as possible.
Worried about money or about leaving your responsibilities? These are not valid excuses to put off any of your travel plans. There are easy options for you to fly cheap. Also, you can choose to travel on weekends or holidays. Whether you're traveling solo or with a buddy, traveling is something you will not regret if you have the best itinerary for the places to visit.
If you are yet searching for destinations to add to your travel bucket list, why not include Davao, Philippines? Put spice in your life and visit Davao, the King City of the South. It is Mindanao's premier city and the gateway to the region's tourist attractions. Davao is known for its exotic fruits, refined orchids, and Muslim heritage. There are many exciting places to visit, a whole new kind of delish to tickle your taste buds, and interesting people to meet.
The Philippines is home to many festivals, so is Davao. You can travel Davao in all its glory during their festive seasons. Annually, they orchestrate Kadayawan festival to celebrate life, give thanks for the gifts of nature, a wealthy culture, and the serenity of living. However, since this is the most popular time of the year for tourists and locals to visit, make sure to book hotel reservations months before the event. If you're not much in a hurry, four nights would be perfect.
Also, the city gets more thrilling and brighter right when it hits the 'ber' month. The country has the longest Christmas season which starts on the first day of September and could last up to February. Experience what the Christmas capital of the world has to offer. In Davao, as early as September, you can already see decors in the corridors, Christmas trees in malls, series lights in every place, and more. Imagine coming in November and seeing Halloween and Christmas designs combined! Nowhere is as fun as the Philippines, especially in Davao.
More than that, get to know how this city makes itself different from any other cities in the Philippines. It's important to note that ever since their very own Rodrigo Duterte won the nation's presidency, there is no questioning for Davaoeños' loyalty and support for the president. As their mayor for 22 years, the city has risen to be one of the country's best and most progressive cities. Which explains why everything, from the loyalty of people, residents' safety, to malls, is better than any other places in the Philippines.
Cebuano is the major Davao city language. However, they can also speak Filipino and English as if their first tongue. Davaoeños' are flexible people. Along with traveling, you will get to meet many amazing people, especially Davao women, get to know their unique culture, upbringing, and personalities.
Must See Places in the Crown Jewel of Mindanao
If you've decided to visit Davao, make sure you have your goals. Whether you want picturesque sceneries, exhilarating experiences, or food trips, indulge yourself in every place. Here are places in Davao worth seeing and experiencing:
Samal Island
Don't skip this paradisiac island! Every beachgoer should make it a point to spend at least one night there. Not only will you enjoy beaches and resorts, on this island, you will also find Monfort Bat Sanctuary, Hagimit Falls, and the giant water slide at Maxima Aqua Fun. Enjoying a myriad of bats at Monfort Bat Sanctuary feels like a one-off experience. You'll find the rare sight of swarming mammals a sight to behold! Hagimit Falls, on the other hand, is something you could not resist, especially when you come at a better time of the year. And if you would rather not go through the hassles of public transportation, you can book a Samal and Talicud Island Tour through Klook.
Where-to for Dine Outs
Jet G is a Chinese restaurant at the back of a gas station. The place boasts of authentic Chinese meals and even Chinese television ads and programs. On the other hand, meet Jack's Ridge, which is the most popular among tourists and locals alike. This restaurant is one of the best Davao night spots as it offers the best view of the city. It's an excellent place to grab your dinner and enjoy a few beers. Here's Toryanos Chicken Haus as well. If you're looking for cheaper alternatives, this would be the best for you. This diner is a great place to savor inihaw na manok (grilled chicken). Quick and cheap, you'll surely enjoy the meal.
D' Bone Collector Museum
Yes, it's an unusual museum that displays a wide variety of animals' bones, such as from reptiles, ostriches, dogs, dolphins, horses, a tiger, and even a 41-ft sperm whale. The sight inspires awe and sobriety alike as it serves as a wake-up call of how our actions can often have damaging impacts on the environment and the wildlife around us.
Made up your mind yet? Hope this serves as your guide. Don't forget to interact with Davaoeños as well! You'll find them wonderful people right off the bat, especially Davao women.
Newest, beautiful, single women now added for week of Wednesday, 22 March, 2023 - Tuesday, 28 March, 2023
You have to meet the women to marry them! What other international dating site offers you numerous opportunities to do that?