Marriage Culture of Davao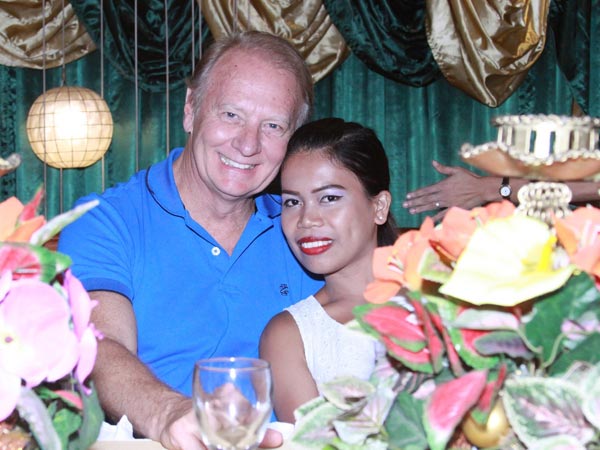 Marriage is a pretty big deal in Davao and the Philippines as a whole. When Davao women tie the knot, they do so with the intent of staying married. Dissolving a union in the Philippines is difficult, since divorce isn't legal and an annulment can take a while to process fully. As such, the marriage culture in the Philippines is pretty much about settling forever with virtually no exit available. A Filipino marriage isn't just about the wedding; it's about the life that comes after it.
Among the most central of Filipino traits is the closeness of the family. Any marriage has to be approved by the family before a bride can walk down the aisle. One of the most important marriage practices in the Philippines happens during the courtship stage. This is when the partners introduce each other to their families and not just their immediate families. This entails meeting the entire extended family—grandparents, uncles, aunts, cousins, old family friends, even a particularly close neighbor. Culture and traditions run deep in Filipino society, and they inform every single aspect of it.
Marriage beliefs in the Philippines necessitate the need for the family's blessing. A relationship can fall apart well before the wedding if the family doesn't approve, particularly if it's a grandparent. A patriarch or a matriarch disapproving of a relationship can spell doom for a courtship.
As such, it's important not just to win over the girl, but almost every blood relative of hers and even some that aren't related by blood.
Another important aspect of Philippine culture is religion. More than 80% of the country is Catholic, and Davao is no exception. Because of how important religion is in the country, a church wedding is basically a must. Anyone who dreams of marrying a Davao woman will have to either be a Catholic already or convert to one. Or they can just have a wedding outside the church, but doing so may incur the wrath of religious family members, which can lead to the family's blessing being withheld altogether. A Filipino marriage is hardly seen as complete when a church isn't involved in some capacity.
There's also going to be food. The wedding itself won't be a long affair. There will probably be a mass before the ceremony proper, but it'll be time to eat heartily once it is done. Food plays a central role in Filipino culture, which is why it is important to go all out for a reception. Guests come to the reception with the expectation that they'll leave with full bellies and failing to do so can be fodder for gossipy relatives and friends. Gossip from the family can undermine a relationship.
Marrying a Davao woman isn't about marrying her and her alone. It's about marrying into her family and her culture.
Speaking of Filipino culture, there's the dress. In the West, it's customary to dress quite formally during a wedding. It's expected for people to show up in smart suits of fine dresses.
While some level of formality is expected in the Philippines, it's not as rigid. A pressed shirt and a pair of pants are generally fine for most occasions. More traditional families may dictate a groom to wear slacks and a Barong Tagalog, a lightweight shirt that's the traditional male formalwear for men in the Philippines. Some wealthier may have their men wear full suits during formal occasions. Marrying a Davao woman will involve dressing up.
Why You Should Marry a Davao Woman
There are a lot of good reasons for marrying a Davao woman. First and foremost, and this is the most important reason of all, is because you love her. Marriage is a lifelong commitment, especially in a country that does not have legalized divorce. So it's important to make sure that there is an element of love in the marriage.
Despite what a popular band once crooned, love is not all you need. The two people also have to be compatible with one another. Two people can love each other as fiercely as a human being is able to love another, but the relationship can still fall apart because some fundamental aspect of their personalities makes them incompatible with one another. As such, the partners need to be compatible with one another and be willing to compromise and change with the relationship.
Now, assuming that love and compatibility are there, there are a lot of good reasons to marry a Davao woman.
The Philippines is a fairly traditional society. That means that traditional family values still reign to some extent. As such, Filipina women are okay with letting their husbands take the lead in major decisions. They will give their input, but it will be ultimately up to their husbands to make the final decisions.
Marrying a Davao woman may not come quickly or easily. There will be hurdles, but hurdles can be overcome, and once they are overcome, two people can lead one another into a beautiful life full of love and growth.
Newest, beautiful, single women now added for week of Wednesday, 22 March, 2023 - Tuesday, 28 March, 2023
You have to meet the women to marry them! What other international dating site offers you numerous opportunities to do that?