Dating a Davao Woman | Right Questions to Ask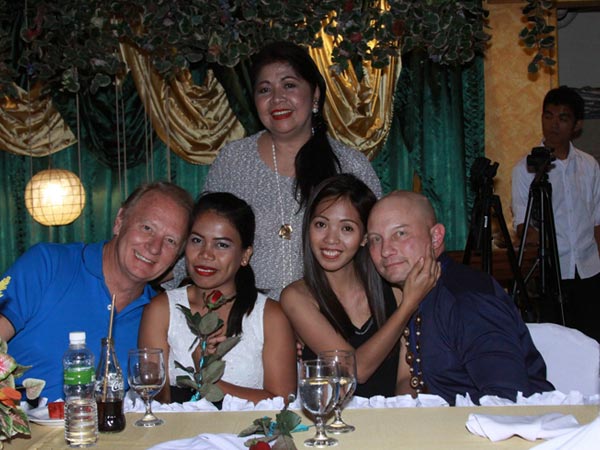 Dating in the Philippines plays an important role in Philippine culture. It is where a man is able to get to know a woman better, and if things go in the right direction, it can lead to something more intimate as marriage.
While this is true, dating is a bit more complex than you may think. Being able to connect with someone takes more than just good looks and charisma. For starters, being able to ask the right questions could be what makes or breaks a date.
The same can be said when it comes to Davao women. Based on their culture, these beautiful ladies uphold the virtue of respect with utmost pride. As culture dictates, women have to be respected. This makes it a bit tricky when it comes to dating women in the Philippines due to the cultural and customary differences. What seems harmless to you could mean something totally opposite to a Davao woman.
With that said, it is important to note that there are right questions to ask to ensure that your date will end in a positive note. Here are a few examples:
"How was your day?"

This should be one of the first questions that you ask your date. This will make her feel important as you are concerned with how her day was. Always remember that it is not always about you; it is also about her, so it is necessary to make her feel important during the date. This can be a conversation opener and can be used to break the ice.
"What will you be having today/tonight?"

Something as simple as the food choice can be what makes or breaks a date. Make sure to ask her what she wants first as not doing so will make you look selfish and conceited. It should always be ladies first, that is, unless she tells you otherwise.
"How's everything? / How are you finding everything?"

So far, so good. You managed to keep her interested halfway through the date. So what's next? Ask her how everything is. She doesn't necessarily have to answer though. Just make sure she is comfortable and not just waiting out the time and hoping for the date to end. Always give her priority. After all, it is your goal to impress her on your date.
"What are you looking for in a man?"

Keep it simple. No need to go around the bush. Let her know that you are straight to the point and that you are serious about the possibility of a romantic relationship with her. This will give you hints on what you need to improve on and what you should avoid so as not to turn her off. Show her that you are willing to be the perfect man for her. Well, you may not be the perfect guy, but trying to be one is definitely a plus.
"Did you have a good time?"

After everything has been said and done, asking her if she enjoyed the date should be your top priority. This will show her that you want nothing more than for her to have a good time on your date because you want to know if she enjoyed it, thereby giving you tips on what or what not to do should she want to have a second date with you.
These are only some of the right questions that you can ask Davao singles when you are dating one in the Philippines. Though there's a big difference in both your cultures, this barrier can easily be overcome with a simple act of respect and politeness.
Questions to Avoid Asking
While there are right questions to ask a Davao woman during a date, there are of course, those that are not so right questions that you should avoid asking. When it comes to dating rules in the Philippines, here are a few questions that you should avoid at all costs:
"What happened with you and your past partners?"

This is a big no-no. The past is in the past and is better left in the past. It should no longer be brought up even when you have run out of topics to talk about. This will only bring back memories and possibly divert the focus of the date from you to her past.
"Have you ever been in a relationship with a foreign man?"

This is one of those questions that may seem harmless to you, but for her, it can be either rude or intimidating. The last thing you want your date to feel is uneasiness. This is something that will definitely break a date.
"Do you want to come home with me?"

Again, one of those questions that seem harmless due to cultural differences. It is important to note that Filipino women are known to be conservative and meek. Asking this may be a red flag for her and could lead to a failed date. They consider self respect as a very important virtue. You need to be prepared of what to know when dating a Filipino by considering what might be offensive to her.
Dating in the Philippines is not always sugar coated and sweet. The reality of experiencing a bad date can be common if you are not prepared enough to meet women in Davao. It doesn't have to end badly though, it all comes down to how you treat her and make her feel important. It is also important to always be yourself and make her feel safe throughout the whole experience.
Newest, beautiful, single women now added for week of Wednesday, 22 March, 2023 - Tuesday, 28 March, 2023
You have to meet the women to marry them! What other international dating site offers you numerous opportunities to do that?