Davao Singles | Meet Davao Women for Marriage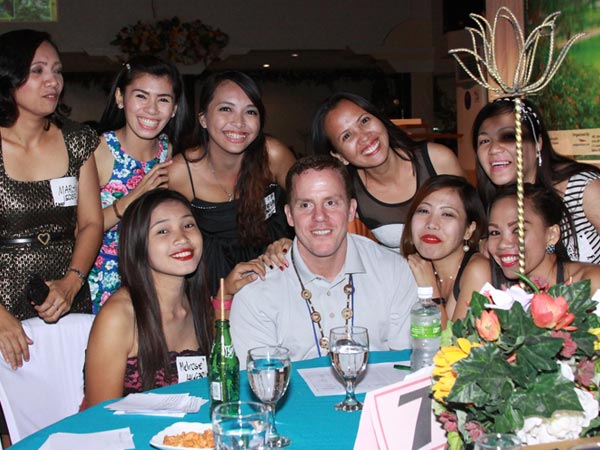 Davao women are among the top picks for foreign men when it comes to seeking women for marriage. This is not surprising as women in the Philippines, in general, are considered to be perfect wife material. They tend to be more caring and loving when it comes to family. They are also more dependable and responsible. These traits are highly desirable to foreign men who are seeking a family of their own.
With that being said, finding your dream Davao bride can be a breeze with all the local singles looking to meet foreign men as well. That destined meeting may just be the start of your lifelong journey to starting a family of your own.
As big as Davao City is, the number of Davao singles that are hoping to find love with a foreign man is just as big. These women are determined to find the right man for them. With our matchmaking service, you might just meet the right Davao girl for you. Once you create an account with us, a professional matchmaker will be helping you in making your dreams come true. So don't miss this opportunity to sign up for our service and start meeting hundreds of beautiful women.
Get to know these stunning singles from Davao. You can actually meet these single Filipina ladies during your exciting group Davao tour or, if you can't join during a group tour, meet the girls on an individual club tour with the assistance of our local Davao staff. Our next group singles tour to Davao is scheduled on May 4, 2023
Honest Traits of Women in Davao
Davao singles are one of the most sought-after brides in the world. This is mainly due to the fact that Davao women are kind-hearted, submissive, and loving, whilst still being a strong member of the family.
Women in Davao are molded by Spanish influence to be meek and submissive; they do the household chores and take care of the family. Despite this, they are headstrong and can make decisions for the family. Here are some Filipino women characteristics that make them highly desirable:
Dependable

Women in Davao are dependable and strong. Though they tend to be meek, they can also fill the role of a man in the family. She can make decisions, ease tensions, and at the same time, maintain a peaceful family environment.
Family-Centered

In the Philippines, the family is the center of everything and is considered the core social unit. She is obligated to take care of the family and nurture the children. She is considered the light of the family and will unconditionally give guidance and support. The value of family is very evident even in the modern Filipino family's home where extended family members are still being cared for even if they already have their own family.
Respectful

Respect begets respect, or so the saying goes. Filipinos, in general, practice this just about everyday, which can be seen with daily interactions such as where younger Filipinos are not allowed to talk back to their elders. Women in Davao will unquestionably treat her partner with the utmost respect.
Loyal

Since Filipino women are very family-centered, it is no surprise that they are loyal as well. Davao women will do whatever is needed to keep the family together, even working more than one job at a time if need be to keep everyone happy and contented.
What more can you ask for? These lovely ladies are the perfect wife material and there is no way for you to fail if you take advantage of our matchmaking services. We will take care of everything for you right from the start of your trip!
All of the Resources You Need to Meet These Davao Singles
With a solid background and years of matchmaking experience, you will surely find happiness with one of our beautiful women. What sets us apart from other dating services is that we can assure you that all the profiles of women from our website are real because they have personally been interviewed by our staff. We also offer a translation service should you have a hard time dealing with the language barrier.
Davaowomen.com is your one-stop shop when it comes to everything about Davao women. Our website has everything you need to know about Davao singles. From planning out the perfect date, to knowing the customs and traditions of Davao women, to a detailed itinerary for your trip, we have you covered. All you have to worry about is how to impress the perfect woman, but wait, our website actually covers that as well! You can learn about the dos and don'ts of dating a woman in Davao and questions that can make or break a date.
Hundreds of local single women profiles are waiting for you to browse on our website. Meeting the woman that could potentially be your future bride has never been this easy. The choice is literally on your fingertips.
Once you are ready to have the time of your life, head over to our website, sign up for a free account, and start meeting Davao singles now! Join our Davao singles' tours and get up close and personal with a local Davao woman. What are you waiting for? Join us now!
Newest, beautiful, single women now added for week of Wednesday, 22 March, 2023 - Tuesday, 28 March, 2023
You have to meet the women to marry them! What other international dating site offers you numerous opportunities to do that?