The Best Marriage Agency and Matchmaking Services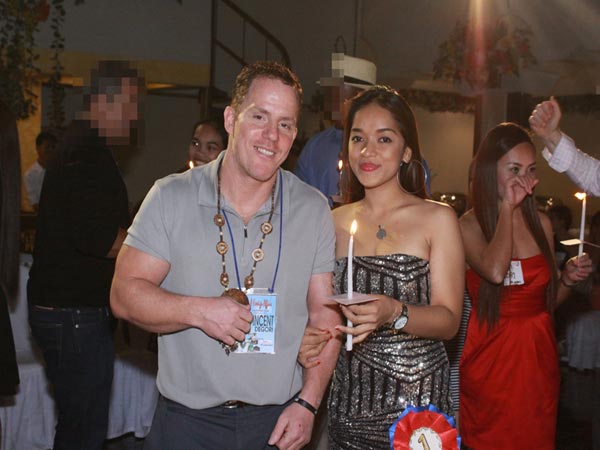 Welcome to Davao Women! If you're one of the many men searching for the best Philippine marriage agency, you don't need to look further. You are on the right page. Not only that we promise you the convenience of searching for your bride online, but also the security while doing so. But why search for her online? Well, if both are something you consider, then there's not much to explain.
Nevertheless, allow us to tell you how our matchmaking services will give you an edge in your search of a match. Our company has been in the industry for two decades now and dubbed as the most respectable company. But that's not it. Keep on reading to know more.
Our Expert Matchmakers Give You a Huge Advantage
As soon as you register with us, you will be able to start browsing through thousands of beautiful Davao women. What makes these ladies different from other girls you meet through other dating websites out there is the fact that all of them have been screened and verified to avoid identity fraud. All of them are here in search of love and not just someone to spend the night with. With our site, you'll be at ease because every member is real, live people with genuine interests.
Furthermore, one of the things that also differentiates us from the rest is our singles vacation, where we give our clients --- YOU --- the chance to meet and date as many as you wish. Apart from that, since your security is our top priority, our staff members will also be the ones to oversee everything. They will be with you throughout your tour 24/7 and should any issues arise, you can be assured that it will be addressed immediately.
The main highlight of our singles vacation is not just the beautiful young ladies in Davao but also the assisted day trip we offer where you'll have the opportunity to visit the top tourist attractions of the city hassle-free. Transportation, accommodation, navigation problem? Fret not! We'll be the ones to arrange that for you!
Top Marriage Agency and Matchmaker in Davao
Our parent agency is based in the US and has recently won awards—such as Best Niche Dating Site and Best International Dating Agency—at the recent iDate Awards (Internet Personals, Dating & Matchmaking Industry Trade Show).
The awards we receive from time to time, such as being one of the top 10 matchmakers in the world, are expected to keep coming as our unprecedented approach, top-of-the-line customer service (you can even call our offices during normal business hours), and decades of successful experience as matchmakers far outshines competing marriage agencies. Our matchmaking services are dedicated to helping you find love in the foreign dating scene.
Log in and visit our media page for more information about these awards, and also see a number of television shows, movies, and documentaries where our services have been featured and presented at the forefront.
Avail the Best Matchmaking Services!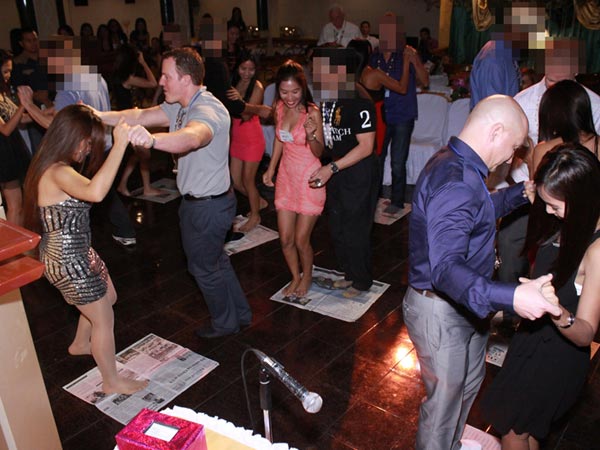 The Philippines has been one of the top destinations for men looking for a life partner for a number of reasons. One of them is because of Filipino women characteristics which are like no other. From femininity to marriage-minded to loyalty, you name it. These ladies just seem to be the most ideal bride amongst all.
If you're interested to marry one, everything you need to start meeting the woman of your dreams are already made available on our site for your convenience. As what was previously mentioned, right after signing up, you will be able to browse through thousands of profiles of beautiful Davao women seeking foreign men for marriage.
You can also take advantage of our matchmaker tool where you can easily find a lady that suits your preference and has the same point of view as you do. When you do find her, you can choose to communicate with her to see if she's your match. You can either email her, give her a call, or better yet, send her a handwritten letter. Convenient communication methods are available. Should there be any language barrier, you wouldn't need to worry about a thing because we provide a free translation service!
Our singles vacation is no exemption for this service too! We believe that love knows no language barrier. Also, we want you to have that smooth experience in your search for love.
What are you waiting for? Don't miss this chance of a lifetime! Sign up for free today to start your search for love among Davao women!
Or take part in our singles vacation and enjoy a trip of a lifetime! Feel free to check our singles vacation schedule too for you to plan your travel ahead. See you soon!
Newest, beautiful, single women now added for week of Wednesday, 22 March, 2023 - Tuesday, 28 March, 2023
You have to meet the women to marry them! What other international dating site offers you numerous opportunities to do that?