Date Philippine Women | Meeting Your True Love in Davao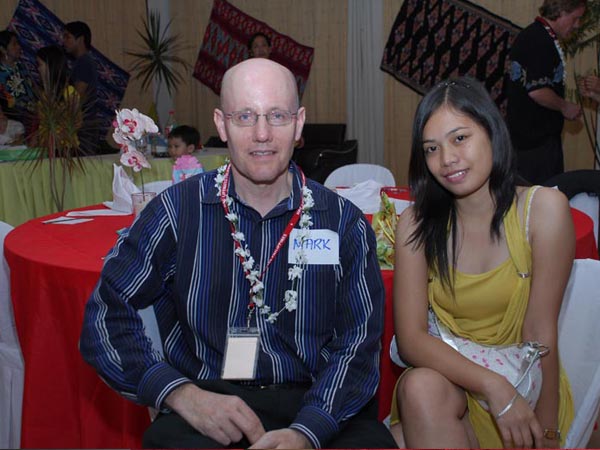 "What goes around comes around" may not be always true for love. But since you're browsing through this website, it's quite obvious that you are one of the guys who don't just leave it to fate. Somewhere, someone is worth the fight. Somewhere, you might just find a match made in heaven. But where, how, and who, you ask? Such a great mystery!
Well, have you ever had a glimpse of Philippine women? Ahh, Filipinas. One of the most gorgeous and enchanting women on earth. What if someone among them has the key to your heart? Be in the right place at the right time to find the right one, and let a trip to Davao kickstart your pursuit. Davao offers many tourist attractions, exotic diners, and lots of local single women who are also looking for their partners for a lifetime. The city is also known as the King City of the South, one of the most progressive cities in the Philippines. It is Mindanao's premier capital city that boasts of fascinating scenery, festivals, tradition, and culture of the region. As the nation's president proudly came from the city, safety parameters are doubled which enforces security for local residents and tourists alike. Given all these, why not venture out into the city?
Davao women are definitely the type of people you would love. If you are looking for a stable and mature relationship, Philippine women are certainly in for it. It is because pursuing security in romances is their nature. Playing with hearts is not a game they choose to play. Filipinas place great value on monogamy and honesty, which make them the most loyal and suitable partners. Once she says "yes" to you, expect the give-it-all-kind of a woman in your life. She keeps her words and will enjoy making you happy to your heart's content.
When you date Philippine women, they could be the sweetest, loving, and caring partners who will be there for you through thick and thin. These inner beauties, combined with their exotic appearances, are just mesmerizing. However, dating a Filipina also means a short while of learning about her culture and traditions. To win her heart, read on.
Dating Etiquette of Davao Women
Davao women, as are other Philippine women, are mostly conservative, which is a remnant of the old fashioned dating etiquette. First dates will even do without holding hands or a kiss on the cheek. This, of course, depends on how much of the Philippine cultures and traditions are instilled in her. But most of the time, they're the playing-hard-to-get types to the persons they like. Surprisingly, they also have a feisty side. Yes, Filipinas can be soft-spoken and humble but their ability to fight for themselves or something when they need to should not be underestimated.
They would also love for you to take the lead. Filipinas love it when men have the will and decisiveness to maneuver relationships. On your first few dates, show them how much you can decide for the good of you both. It is also in Filipino dating culture that while you are courting her, you should also try to win the heart of her family. Having a strong family tie, she would greatly appreciate it when you not only exert efforts for her but take an interest in her family too.
Have a knack for learning new cultures? Show your lady that you are interested to involve with the lifestyle she grew up with. Perhaps you're familiar with their "pagmamano,' an act of respect for elders where they put their elderly's hands to their foreheads or of the infamous Filipino time. You would need to understand that they might come to any appointments very late, even in your date. However, being late doesn't mean they care less; Filipino time has just been deeply ingrained to their system.
Dating Deal Breakers for your Davaoeño Date
So, you've found someone worth dating? Welcome to the realm of love! You're a lucky man to have found a beautiful, intelligent Filipina who keeps her values, morals, and principles intact. With her renowned charm, good upbringing, and pleasing personality, she is exactly the perfect wife material. The question is - how to date a Filipina?
To avoid blowing a hole in your relationship, there are things you would want to know first. Well, as you have already known Davaoeño's dating etiquette, it is apparent that their culture and beliefs play a huge role in making and keeping relationships. Take note that too much display of affection such as kissing in public is considered a taboo.
Try keeping your dates light. Filipinas may be strong and independent and could handle arguments all too well, but they would rather prefer positive conversations, so might as well avoid offensive words. However, they are naturally friendly people, so you will not have a hard time hanging out.
Single and ready to mingle? Well ladies, here's for you! We are an international dating site that has helped numerous singles find their partners worth marrying for a lifetime. Search no further! With us, the love of your life is sure to come.
Newest, beautiful, single women now added for week of Wednesday, 7 June, 2023 - Tuesday, 13 June, 2023
You have to meet the women to marry them! What other international dating site offers you numerous opportunities to do that?