Davao Brides | Why Choose Davao Women for Marriage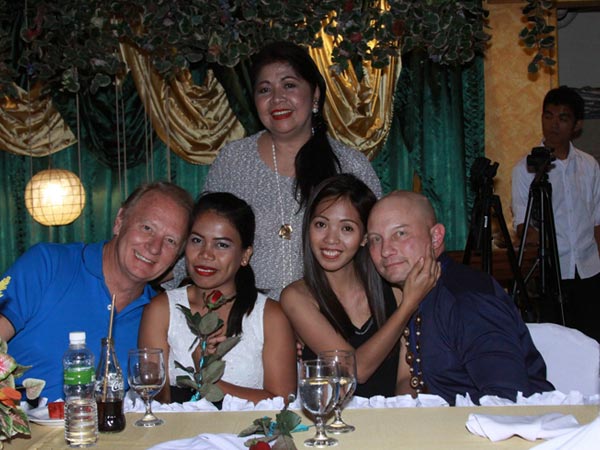 Ideally, marriage is a lifelong commitment. Two people make a vow to stay together for the rest of their lives or at least until one of them dies. But that is not always the case. Divorce rates are pretty significant in the western world. Which means that there are a significant number of marriages that end.
However, the marriage culture in the Philippines makes a divorce unlikely, as it's not legal there. Not to mention that Filipino courtship and marriage customs are all about finding a mate for life. No rebounds or quick flings for Filipinas. Which makes marrying a Filipina particularly appealing for anyone looking to settle down for life.
But marrying a Filipina woman is not just as easy as showing up and falling in love. For starters, not everyone is compatible with each other in terms of preference, lifestyle, or relationship goals. Not everyone is attracted to each other. Not to mention the legal hurdles regarding visas and residencies that have to be dealt with. So it is useful to make use of matchmaking services to not only find an ideal life partner but also to help with all the paperwork that comes with an international union.
Qualities of Davao Women
Like a lot of Filipinos, the women from Davao are a little less bold than their western counterparts. The conservative culture of the Philippines has taught them to be more demure, to be more ladylike.
This means that they are unlikely to make the first move, even if they are interested in a man. More often than not, it will be up to the guy to initiate contact and ask the woman out on a date. A Filipina woman is unlikely to ask a guy out, so the guy has to be the one to step up.
That conservativeness also extends to physical affection, particularly the public kind. Holding hands is generally fine for most women and some will even be okay with a quick peck on the cheek or even the lips. However, full-on making out is generally not okay. Cuddling might be okay in public, but that will depend on the couple.
Davao Brides vs. Western Brides
Most Filipinos are deeply rooted in their culture and traditions. This means that marrying Davao women will make for a more traditional marriage where the man takes charge with input from his wife. Modern marriage in the Philippines is still very much rooted in the more traditional family dynamics.
This means that the husband will have to be the one to make the major decisions. Buying a house, a car, and paying for children will be a decision that the couple make together, but it will be on the husband to have the final say in those decisions.
Not to mention the pace of the relationship will also largely be set by the man. Because of their demureness, a Filipina woman is not likely to bring up the topic of marriage. It will be on the man to make the proposal and initiate that phase of courtship, whereas a Western bride might be more vocal about what she wants and may be more likely to issue ultimatums. As such, marrying a Filipina is for anyone who is looking to find their happiness in a more traditional family structure.
Wedding Traditions for Davao Women
The most important in the Filipino marriage culture is not part of the wedding planning, but it is an important stage of courtship and will be vital to determining whether or not a wedding can even take place.
That important tradition is introducing a partner to the family, and family doesn't end at mom, dad, and siblings. Grandparents, uncles, aunts, and even cousins have to approve of the union. Now, an uncle, aunt, or cousin disapproving can be dealt with, but the disapproval of a grandparent is a death knell for a marriage. Filipino families respect their elders and word of a grandparent carries much more weight than that of anyone else. Thus, it is especially important to win over the grandparents.
Now, family doesn't end with blood relatives for Filipinos. Close family friends end up becoming godparents and many Filipinos have multiple godmothers and godfathers. Their opinion is going to carry a significant amount of weight with the family, which means that they can potentially make or break a union.
Assuming that the family is okay with the union, there are still one or two hurdles. First is religion. The Philippines has a vast Catholic majority. While there are significant pockets of other religions in the country, almost every Filipino person is Catholic to some extent.
That Catholic tradition in the country means that deciding on a wedding venue will be pretty easy, mostly because the venue will probably be the church that the bride grew up attending, which is still part of the Filipino marriage culture. The venue for the reception might be a little more difficult to determine, but most Filipino cities have hotels with expansive function rooms and catering.
Marrying a Filipina woman in an international union is not just something that happens out of thin air. But it can be an experience that reaps rewards for a lifetime.
Newest, beautiful, single women now added for week of Wednesday, 7 June, 2023 - Tuesday, 13 June, 2023
You have to meet the women to marry them! What other international dating site offers you numerous opportunities to do that?