Where To Go in Davao City When Dating Filipinas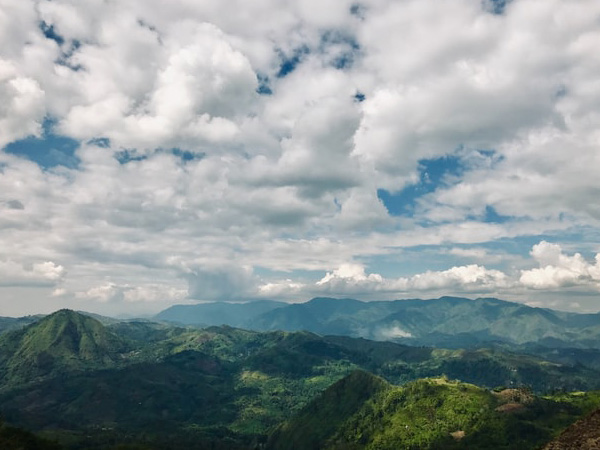 The Philippine archipelago is home to some wonders of nature that you cannot simply resist. Situated in the southern part of the country, and from the third main island region called Mindanao, Davao City lies.
Hailed as the largest city in the Philippines with a total land measure of 2,444 square kilometers, it is a famous spot for tourists and the Filipino locals as well. Such wonders are found in this city that you will surely love visiting soon.
Considered as the Orchid Capital of the Philippines, there are more than a few Instagrammable places in Davao. Of course, enjoying the wonderful city would not be complete without the stunning and wonderful Filipinas around.
This is one of the best ways for you to up your dating game by taking potential partners to enjoy all of what Davao City has to offer. Relieve yourselves from all the limitations online dating has got you and instead, dive into this city's grace.
So before you pack your bags and leave for the trip, make sure these tourists spots in Davao are able to make it on to your list:
Island Garden City of Samal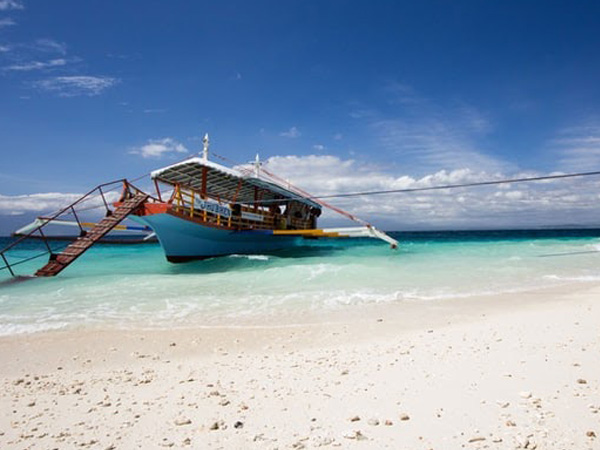 For those of you who know the sand and sea by heart, then this Island Garden City of Samal Island will be the perfect and ideal place for you to indulge in! It is where you could totally satisfy your thirst for the beach as you could enjoy the most pristine beaches in the Philippines.
With its great view, relaxation will be something that you can get absolutely without limits. If you love swimming and water activities, then no doubt, Samal Island should be the first on your list.
Sleeping Dinosaur Island
If you happen to travel along the routes of the city of Mati, then behold for you are about to see one of the longest and magnificent white coastlines in Mindanao. Rich and clear blue waters, along with the abundance of trees from the forests around, you will be welcomed by these captivating sites.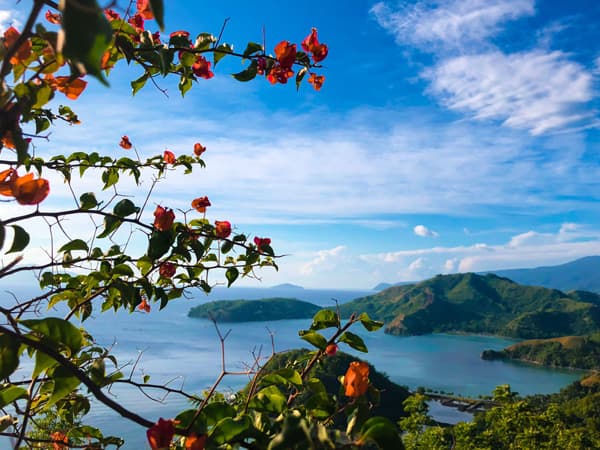 The thrill does not end here, for miles up ahead, you will see an island that resembles the figure of a plesiosaur dinosaur that seems to be sleeping right before you.
Just like what its name suggests, the Sleeping Dinosaur Island is a natural attraction to the travelers as it is considered to be one of the contributors of the major tourism development sites from Davao.
Aliwagwag Falls
Finding love has never become even more romantic with the aura that Aliwagwag Falls brings. It is not your ordinary waterfall. One thing that makes it unique, to which you will easily see at first glance, is the way the water falls.
It is best known for its staircase-like form that is just appreciated by many. Amazingly, it is composed of 84 tier levels from high to low and hailed as the highest waterfall in the Philippines with its 1,110 feet measure.
When looking for overlooking places in Davao, make sure to never miss this unique and remarkable waterfall that stands out among the rest!
Philippine Eagle Center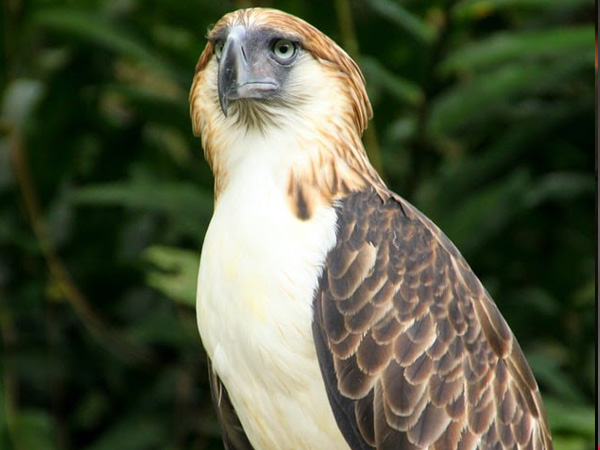 One major challenge when on vacations for animal-lovers is finding the right place to go to see some fascinating animals and wildlife. As the Philippines is highly known for the Philippine Eagle which happens to be a national symbol, Davao will never disappoint you for this.
To make your trip to Southeast Asia even more unforgettable, visit the Philippine Eagle Center. There, you will witness the grandiose eagles of the Philippines. You will also get to appreciate the wildlife Davao can offer, and it will be a good opportunity to experience these yourself.
Aside from the eagles, another wonder that you'll see is Mt. Apo. Upon visiting the Philippine Eagle Center, you'll find that it is situated at the foothills of the highest mountain in the Philippines.
Could there be even more perfect than hitting two birds with one stone?
People's Park
If you wish to take a break from the sun and water and experience some urban traveling, then People's Park is your next stop. As it is an urban public park in the heart of Davao City, you will enjoy the different activities you can do within the park.
During the park's inauguration way back in the year 2007, it cradled 1,101 different species of plants and trees that were both indigenous and not. The People's Park was also segmented into five avenues, each housing a unique site to behold.
The Shady Plaza, one of its avenues, is home to beautiful African tulips and is one to occupy the 110,000 sq. ft. that is solely rendered for the plants.
Another avenue called The Durian Dome features the Bambusetum, which is specifically where different species of bamboo are showcased.
The Open Plaza displays a rainbow walk along a drive, while at the same time is a display of some gorgeous potted plants.
Davao's Got It All For You!
There is no doubt that Davao City is your next perfect travel destination. Seeing how it is home to the most breathtaking tourist spots you'll ever see, Davao City would surely give you a memorable vacation.
Getting to spend quality time with a Filipina woman, taking her to Davao City will make memories with her even more special. Unwind from all the city hustle and bustle you have to take in everyday from the urban life you've got.
Be one with nature, and experience all that is there in Davao City. Never miss some of the best places in the Philippines, that surely would be incomparable to the rest of the world.
Prepare yourself to be in awe of everything that you will see and touch in the Philippines's largest city. As Davao City awaits you, don't linger for a minute more and start packing for your next trip.
On top of it all, being in Davao City will not cost you that much, for all of these stunners does not spell fortune. What are you waiting for? Visit Davao City now!
Newest, beautiful, single women now added for week of Wednesday, 22 March, 2023 - Tuesday, 28 March, 2023
You have to meet the women to marry them! What other international dating site offers you numerous opportunities to do that?