Dating in Davao: Where Filipinas LOVE to GO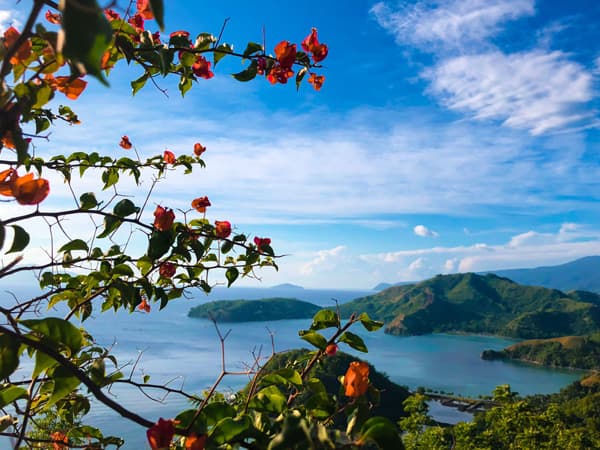 With its 7,641 beautiful and breathtaking islands, the Philippines is indeed one of the best countries to visit in Southeast Asia. Every city in the country has something interesting to offer—from vibrant festivals to delicious and mouthwatering cuisines.
One of the most visited places is Davao City—the largest city in the country, also considered the Durian Capital of the Philippines. It is the home of the highest mountain in the country, Mount Apo, as well as all kinds of exotic delicacies, but most of all, Davao is home to beautiful Filipinas.
Women in Davao are considered one of the most loving and caring Filipinas in the Philippines, and dating one is probably the best choice you will ever make.
When dating a Filipina from Davao, you should know that they are far different from Filipino women in other cities. Impressing them and getting their attention can be difficult, which is why it is imperative for you to know even the little things, like where these women love to go for a date.
Davao has many picturesque and romantic dating places that couples from all over the world visit. If you have never been in this southern part of the Philippines, we've got you covered. Take note of some of the best places in Davao that Filipinas love to go to:
1. Museo Dabawenyo
Some people may find it odd to bring their dates to a museum, but that should not be the case when dating a Filipina from Davao. One of the things to know about Filipino culture is that it is something that women are very respectful towards and proud of. So going to a museum is always an ideal date for them.
Davao has many historical museums, but the most visited one is the Museo Dabawenyo. This showcases the rich culture and traditions of the Filipino people. It displays significant items that describe the city's history as well.
Bringing your Filipina date to one of the city's amazing museums shows your willingness to learn more about her and connect with her on a deeper level.
2. Malagos Garden Resort
Another great place for a romantic date is Malagos Garden Resort. This is an agri-ecotourism resort that offers you a relaxing and refreshing experience.
When you visit this place with your Filipina date, you will get to enjoy many outdoor activities. The resort also has a small zoo that has different animals that you get to feed and pet.
The resort also has a Chocolate Museum inside where you can try different kinds of delicious chocolate that will satisfy your sweet cravings.
Malagos Garden Resort is a place that will make you feel close to nature, and you will never go wrong with a romantic date here.
3. Isla Reta Beach Resort
The Philippines has some of the most beautiful beaches in the world, thus, it is only natural for Filipinos to be beach lovers.
In Davao, the most beautiful beach is in Isla Reta Beach Resort. Although it is on another island and an hour's travel from the city, many locals and tourists would visit this beach. The resort offers different types of beach activities, with snorkeling being a crowd favorite.
Going on a beach date is a woman's weakness. Who would say no to beautiful sunsets, breathtaking scenery, and relaxing sounds of the waves? If you want to show your romantic side to your Filipina date, this place is a must visit!
4. Upside Down House Museum
Probably the most fun thing to do in Davao. The Upside Down House Museum is a tourist spot in the city where locals and tourists can play with their imagination.
When you enter the place, you will experience what it's like to walk on walls, which is fun and entertaining. Each room has different settings and you can take as many pictures as you want.
If you want to bond with your Filipina and see her fun side, this is the perfect place for you.
5. Fountain Court
This is a magical and romantic dating place in Davao City, one that you can visit at night. It is located at the back of SM Lanang Premier. They have a dancing fountain show that locals and tourists always love to watch.
The place is also near some stores that sell different Filipino food. You can watch the colorful fountain dancing to the tune of different music with your date while eating your favorite Filipino food.
You can have a mini picnic here and witness the beautiful and picturesque setting.
6. Vanishing Island
Contrary to its name, the relaxing and beautiful scenery of this island never disappears. Many locals and tourists from all over the world visit the island to witness how it vanishes during high tides.
But the island is not that crowded given the amount of people visiting, so it will almost feel like you are the only ones there.
If you visit the island, you will get to enjoy the clear waters and white sands. You can also see different sea creatures near the shore. You can stay here with your Filipina date to watch the sunset or the island slowly appearing again during low tide.
7. Mount Galintan
Aside from Mount Apo, another mountain attraction that locals and tourists love to visit is Mount Galintan. It is located in Lupon, Davao Oriental, and it is famous because it looks like a sleeping dinosaur.
Climbing the hill facing the mountain is worth it because you will get to witness the lovely view from the top. The view is breathtaking and people will not miss taking pictures.
Visit this place and spend time with your Filipina girl as you witness the beauty Davao City has to offer.
Filipinas in Davao are simple and appreciative, and they also want to be pleased. So if you want to impress or attract your Filipina partner, make sure to take her on a date in any of the aforementioned romantic places.
Looking for amazing women like Filipinas in Davao? Sign up now to join our singles tour in Davao City and meet these beautiful and welcoming women up close!
Newest, beautiful, single women now added for week of Wednesday, 22 March, 2023 - Tuesday, 28 March, 2023
You have to meet the women to marry them! What other international dating site offers you numerous opportunities to do that?