Davao City Dating Locations Filipino Women Love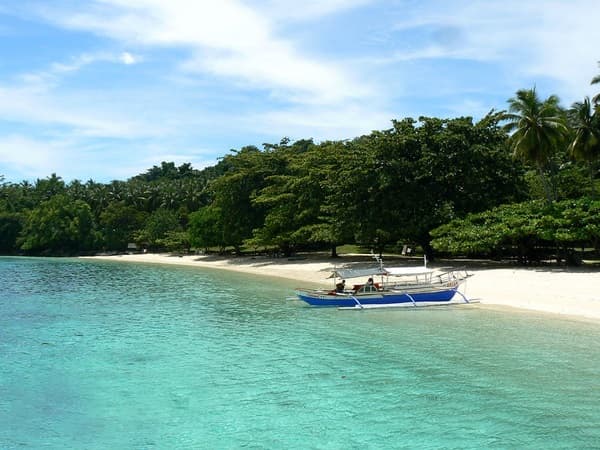 The Philippines has 7,641 islands and with plenty of attractions around. But out of all them, Davao City has to be one of the most beautiful places in the country. Aside from the city's attractions, Davao is also home to beautiful Filipino women. And if you are lucky enough to be dating Filipino women from this side of the Philippines, it's hard not to fall in love with one of them. And you would probably fall even faster when you're exploring Davao.
Davao is also a great romantic destination if you are dating a Filipino woman. If you are keen on exploring the city with your date, here are some of the most romantic places you can take her to:
1. Jive Highland Resort
Because the city has such a wondrous landscape, it's got several natural parks and resorts and Jive Highland Resort is slowly being recognized as one of the most famous nature resorts.
Located a few minutes away from the city, Jive Highland is known for having several waterfalls and caves. If you and your date, plan to spend the night, you can book an entire cottage to yourselves.
Because it can get chilly at night, one of the most romantic things you can do with your date is to have a bonfire, roast some marshmallows, and share stories over the campfire.
And the next day, you can simply stroll around the resort and get to know each other more as you hike around several trails.
2. Mount Apo
One of the major volcanoes in the country might seem like a dangerous place to take your date. But once you witness the scenery surrounding the volcano, you won't regret taking your date there.
It's nature trail to the summit is particularly stunning. But considering how high it is, you better keep in shape so that going up the mountain won't feel as strenuous. However, if you don't have the stamina, you don't have to trek all the way to the summit.
Aside from the scenery, another reason Mount Apo draws in plenty of tourists is because you get the most awesome sunsets. Watching the sun go down at the top would be a perfect reason for you and your date to cuddle.
3. Dahican Beach
The city is also known for its beaches but this is probably the most well-known. With white-sand and pristine waters, Dahican Beach is certainly a sight to behold. It's also an ideal surfing destination. You can impress your date by riding the waves. But if you aren't up to that, you can simply bask in the sun or swim in the crystal clear waters.
And after a whole day of enjoying the beach, there's a restaurant nearby that you can take your date to, namely Seaside Restaurant located in the Mati proper.
What's great about Dahican is it's not as crowded compared to Boracay. Add the fact that the shoreline is quite long, you and your date can easily find a spot all to yourselves. You don't have to bump into the other beachgoers. This can almost feel like you are the only ones on the beach.
4. Jack's Ridge
There's also nothing wrong with taking your date out to dinner. It's certainly one of the best ways to get to know one another. But you can up the ante by choosing an unconventional location, and Jack's Ridge.
The unique selling point of this restaurant is that it is precariously situated on top of a steep slope in Matina Hills, Davao City. So while you're conversing over a lovely meal, you also get to enjoy a scenic view of the city.
There's some historical significance to the restaurant, as well. The site where the restaurant is built is said to have been a former base of retreating Japanese forces during WWII. When the US army finally arrived, the losing Japanese forces were forced to ascend to Matina Hills to retreat. So you can bask in the history of the site while having a romantic night out.
5. People's Park
Probably one of the most infamous attractions in the city, People's Park is quintessentially Davaoeño. Most of the landmarks and structures built usually symbolize something unique about the city.
Aside from these landmarks, there are also wide open spaces and trails, which is a perfect place to go strolling with your Filipina date. They also have a wide grassy area where you two can have a picnic on a sunny day.
You would also be amazed by how big the trees are, which provides the perfect shade. All in all, if you simply prefer a casual date, head to People's Park.
6. Talikud Island
Are you and your date fond of underwater adventures? If so, you can do no wrong spending a day or two as Talikud Island. Much like Dahican Beach, it's also got clear waters and white-sand beaches, but the star attraction would be what lies underneath the waters.
Talikud Island is teeming with colorful coral reefs and fishes. If you have some cash to spare, you can go diving. If not, snorkelling is just as fine. All in all, basking in the wonders of Talikud Island would surely bring you and your date much closer.
7. Bondi & Bourke Restaurant
If you are up for some fine dining, then this restaurant is for you. This classy restaurant is owned by a renowned Aussie chef and truly epitomizes the fine dining experience. From the ambience alone, you can tell just how classy this restaurant is.
Aside from it's classic interior design, they serve the most delicious food, featuring a bevy of fusion dishes, from smoked Norwegian salmon Middle Eastern Baba Ganoush. And if you have a penchant for fine wine, they serve an assortment of them at their own bar.
Make sure to take your date to any of these places. One of the benefits of dating in the Philippines is that Filipino women dating foreigners are quite accommodating. Your day might just serve as your pseudo-guide when exploring any of these places.
But in order to find the right date, it's important you get out there and start meeting Filipino women. You can rely on an international dating service or even an online dating service. Either way, sign up and you may soon be spending time with your date in magical Davao.
Newest, beautiful, single women now added for week of Wednesday, 22 March, 2023 - Tuesday, 28 March, 2023
You have to meet the women to marry them! What other international dating site offers you numerous opportunities to do that?