Easiest Way to Win a Filipino Woman's Love and Affection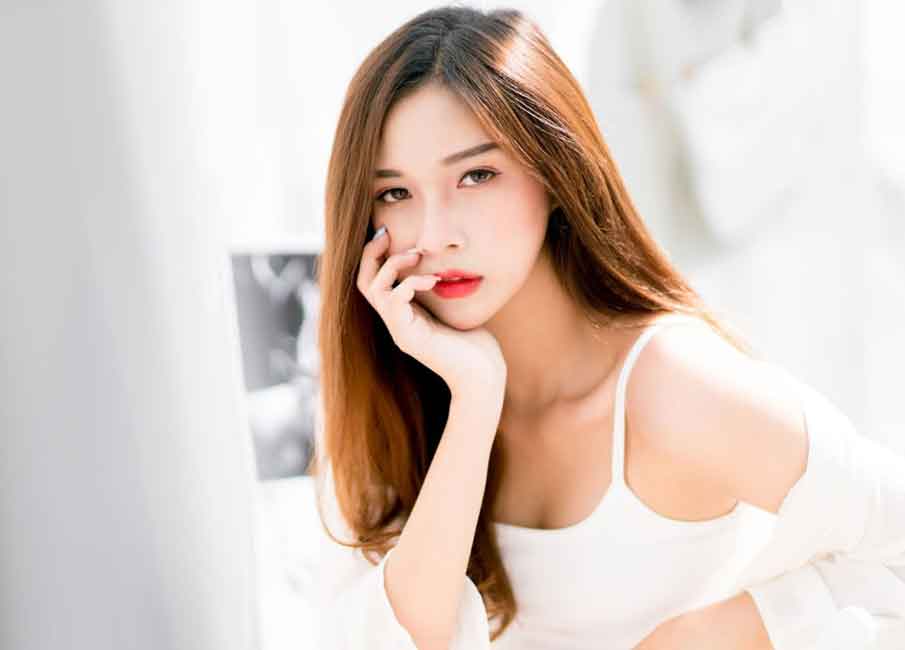 Have you ever been in love? I can't say I blame you.
One of the most enjoyable aspects of meeting Filipino women online is falling in love with that one special girl you just know is the One.
The question is whether she has the same feelings for you as you do for her.
If you aren't sure, let's MAKE SURE. We're going to use simple steps to win the woman's heart. Here are seven ways to win the heart of a Davao woman:
1. Listen
You've had her attention and started a conversation with her. That's great. The first thing you must understand is that you must always listen. It's important that you understand what she's doing as she speaks to you. If you can't listen because you're too distracted by her beauty, at least pretend to understand what she's saying.
When she speaks, look at her wide brown eyes, not her chest or her thighs. Don't be creepy about it; simply behave like a decent man conversing with a beautiful woman. Make motions like shaking your head to demonstrate that you understand. She must be aware that you are paying attention.
This way she will feel like she is important to you and has a voice.
2. Know How To Talk To Her
At our age, it's a little silly not to know how to talk to a girl. Speaking with a Filipino woman is similar to speaking with any other woman. You won't have to be concerned about the language barrier because Filipinas consider English to be their second language. They are more than capable of having an intelligent conversation with you.
When it comes to chatting, don't try to force your way into the conversation. That is to say, don't speak over her or brag about who you are and what you can accomplish. Your accomplishments are fantastic; you can mention them when it's necessary, but don't be arrogant and start flexing all of your success in front of her.
Please take your time. Know when to contribute to the discussion and when to wait until she's done. Ask her questions and respond to the ones she asks you to keep the conversation going.
Be cautious when discussing sensitive topics. Choose a subject that both of you are comfortable discussing.
3. They Like Someone With A Sense Of Humour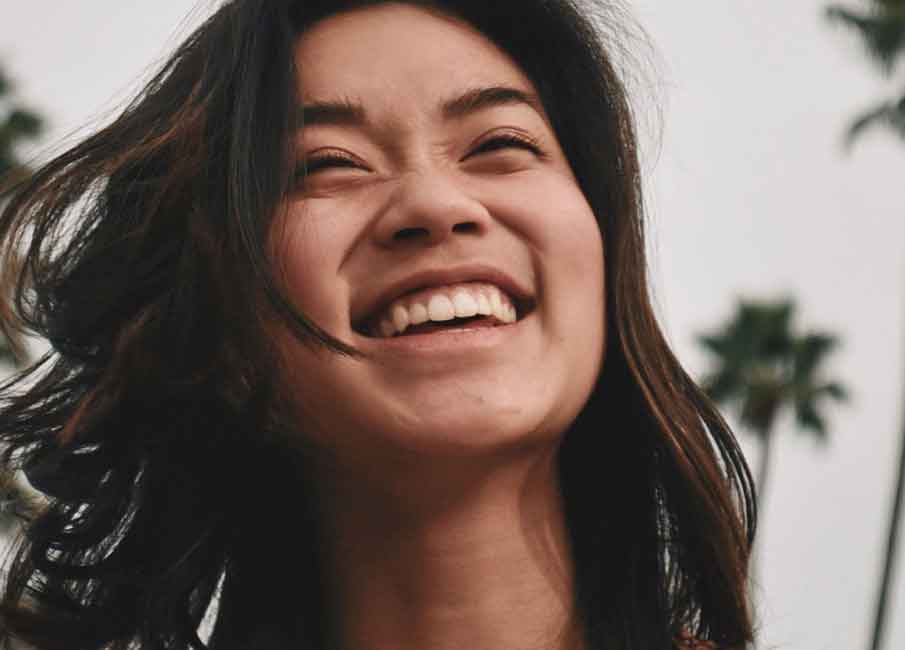 If you're dating in Davao or elsewhere in the Philippines, you should already know that making them laugh is the best strategy to attract Filipinas.
Pinays appreciate a man who can laugh at himself. If a man can make them laugh, it won't take long for them to fall in love with him. Beautiful Filipino women, at least the majority of them, enjoy a good laugh. This is a fact that should not be overlooked. This could be your one ticket to dating a Filipino woman and then marrying her.
4. Family Is Everything
There are no exceptions. If there is one thing Filipinas are known for, it is their strong attachment to their families.
Family relations are so close in the Philippines that it's not uncommon to see a fully grown Pinay still living with her parents. In the Philippines, this is very popular. If you want to be in her good graces, accept the fact that these people want to stay even if they have families of their own.
If you're frustrated by this, you should try your luck somewhere else. When it comes to many Asians, family is non-negotiable. Stop right now if you're not ready to put in a lot of effort to make peace with her family.
If you don't mind this and are able to win over her parents and other close relatives, you should know that dating her needs her family's permission. You need to impress her family because they will be the ones to back you up the most in terms of wooing her until they realize you're a decent guy who can help support her.
5. Be Straightforward With Her
There's no point in wasting time with her. From the beginning, be open and honest about your intentions. Filipinas aren't fond of being misled. So, if you're looking for a casual relationship or something more serious, make your thoughts clear ahead of time.
Every Pinoy values a man who is trustworthy. Don't pretend to be someone else just to please her, because it never works out. If the time comes for you to get together, you don't want to spend the rest of your relationship as the fake you.
Allow her to get to know you for who you really are. Isn't it ideal if she falls in love with you?
6. Hygiene!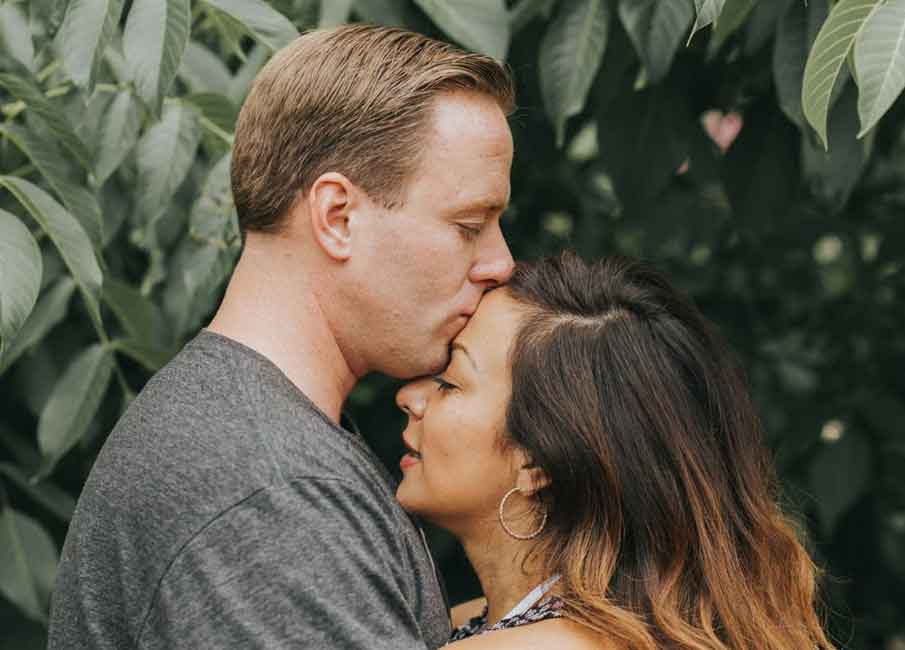 If a man does not take care to look and smell elegant, he will never get anywhere with a female. Sniffing great-smelling men is a popular habit for most females. It makes them have romantic dreams. It's also very attractive, which gives you an advantage in wooing her.
Don't forget to keep yourself clean. Filipinas adore cuddling up to a guy who isn't sweaty and stinky.
7. Cook For Her
Filipinos, in general, enjoy eating. They eat when they have a meeting, when they are watching movies, and when they are just hanging out. Even if you're in a bar in Davao, you can expect Filipinos to order food first and then drinks.
Go out to eat with your mates if you want a Filipina to like you. Better still, invite her to your home and prepare a meal for her. A steaming bowl of adobo will always be effective. Women are drawn to men who can cook, so you two could end up being a good match.
Nothing Beats Sincerity And Genuine Affection
She'll get the message as long as you're honest about how you feel about her. If she feels the same way about you, she'll show it, because Filipino women aren't shy about expressing their feelings. Also, be a gentleman. Filipinas are sick of the regular playboys in their lives. By being yourself, you will show her how a lady should be handled.
Newest, beautiful, single women now added for week of Wednesday, 27 September, 2023 - Tuesday, 3 October, 2023
You have to meet the women to marry them! What other international dating site offers you numerous opportunities to do that?