Romantic Gifts for Couples Appreciation Month
What classifies as a romantic gift?
For a lot of people, giving gifts is their form of love language. The act of giving something is how they show affection and care towards each other. It shows that the person was thinking about you while you weren't with them. And that they want to make you smile.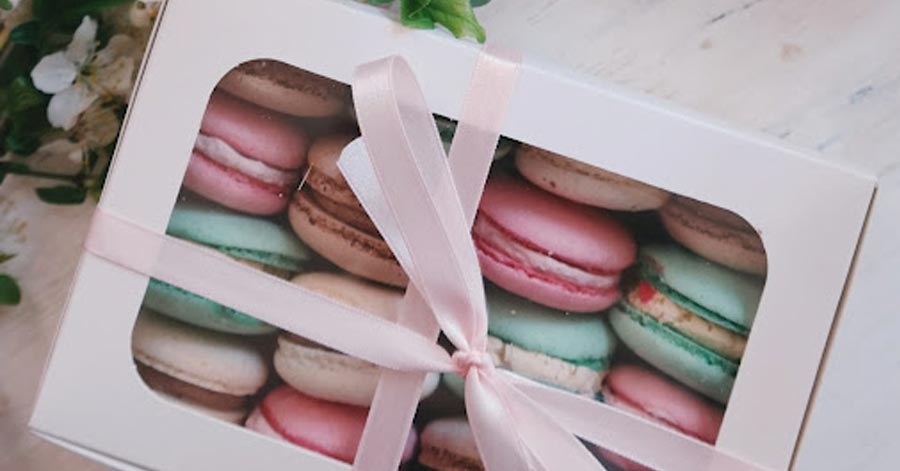 This means anything can be classified as a romantic gift, as long as it comes from the heart.
Gifts are physical tokens of feelings, experiences, and moments. When your loved one gives you a gift, you keep that gift with you and take care of it. It's going to stay in your room so you can look at it every time you want to have a mini flashback.
Since it's going to be immortalized in your partner's room, you need to get really good romantic gifts for her. This year's Couples Appreciation Month, you need to do better than you did during Valentine's Day.
Here are some ideal romantic gifts for lovers:
Send her flowers.
Flowers are a staple for Valentine's, so it makes sense if you give her a beautiful bouquet from across the seas.
Unless your partner is allergic to them, you can never go wrong with flowers on a holiday meant for love. However, you may need to be careful in what flower you choose to give. All of them have their own different meanings. You would not want to accidentally give her an omen of death because you thought a flower was pretty enough.
Here are flowers perfect for love:
Red Roses - These are the flowers you will need to put as your centerpiece. Every bouquet needs red roses, especially if it's to charm a pretty girl. They signify romantic love and passion, the perfect fail-safe if you have no idea what flowers to give. They can get a little bit expensive, but it's all worth it.

Carnations - For your bouquet, mix some pink or red carnations with your roses. They mean fascination and distinction. The red ones are for deeper love and affection. They are pretty enough to complement the red roses. You can also choose to add white ones since they mean purity.

Tulips - Tulips are for perfect love. Red ones stand for true love. Add them to your bouquet to complement the roses and the carnations. Tulips are smaller, so the contrast will make the entire gift nice to look at.

Baby's Breath - These are tiny white flowers that will add a nice finish to all the reds in your bouquet. They mean everlasting love, which really hammers down what you're trying to convey to your lover.
Surprise her with chocolates.
Flowers are boring if they don't go with chocolates. And luckily, girls absolutely love chocolates.
Chocolates will always be a romantic staple in gift-giving. It not only serves its purpose on Valentine's Day and Couples Month, but women also crave them almost all the time. They will sometimes go out of their way to buy chocolates themselves so take that as your cue to buy your partner some.
To girls, chocolates are comforting. It helps them get past their period hell, and it's just an absolute delight to eat in general. Unless she's also allergic to chocolates, you should definitely buy her a lot of them.
You can give her those that are sold in baskets or those custom-made boxes that have alcoholic chocolates inside. It's up to you.
Buy her a stuffed toy.
Give her a teddy bear if she is not into flowers or chocolates. If you haven't given her one already during February 14th, give her one for April. Since Couples Appreciation Month is in this particular month, it's the perfect catch-up for those couples who didn't get to enjoy the holiday of love.
Think of April 1st as your second chance. Buy her a stuffed toy, one that she can put in her room and remember you by. Pick a small one for convenience or a big one so she can hug it in bed. Whatever you choose, it will still convey the same feeling of appreciation.
Give her something practical.
If you don't want to give her something that's already been given by many men around the world, get her something that's practical. It could be an air-fryer, a new bag, a self-heating blanket, a bath set, or even a new gadget. It's all up to you.
Some women might not like the typical Valentine's-like presents, so it's best to give her something that she can use around the house.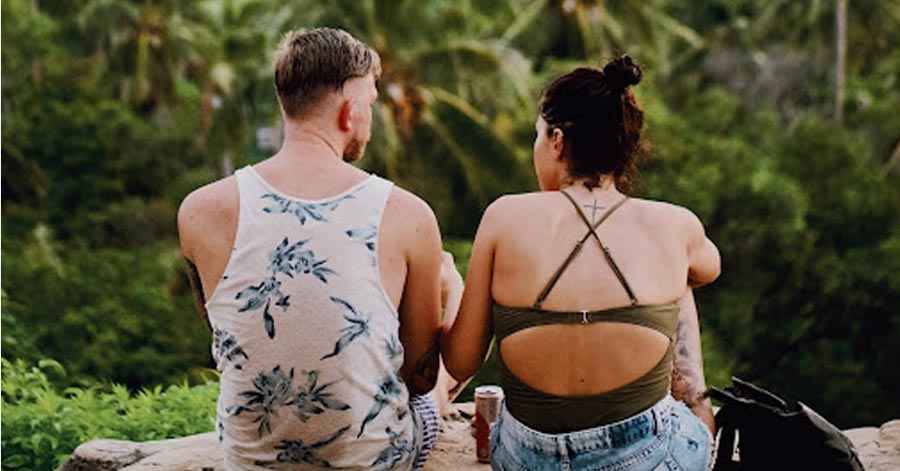 Plan a vacation.
Not every gift has to be material. If you would rather do something special than give her a gift, plan a vacation. Go on a trip together. Pick a country from your bucket list and feel accomplished that you managed to tick it off while simultaneously celebrating Couples Appreciation Month with her.
I personally pick traveling around Davao, Philippines. Parks, beaches, conservation centers of rare animals, outdoor adventures, top-notch hotels, and the famous Kadayawan Festival await you. The Philippines is a tropical country, so it's the perfect place to spend your time in, especially if you want a summer vibe.
If you want to go for unique romantic gifts, this should be your present.
Or give her something she specifically needs.
You could always ask her what she wants yourself. Maybe she isn't into surprises and wants you to give it to her straight. Some women don't like to beat around the bush, so just in case your girlfriend is more blunt or practical than other girls, it's best to ask her.
She will most likely appreciate it more than flowers and chocolates.
Besides, couples differ from each other. What you guys consider fun and romantic might not be the same with other people.
Celebrate Couples Appreciation Month the way you two want to. Give each other gifts if that's your love language. If not, you can always go on several dates. There are millions of interesting date ideas that you can read online, anyway.
As long as you two can strengthen your bond as a couple, it should be enough.
Newest, beautiful, single women now added for week of Wednesday, 20 September, 2023 - Tuesday, 26 September, 2023
You have to meet the women to marry them! What other international dating site offers you numerous opportunities to do that?