Becoming the Perfect Man for Filipinas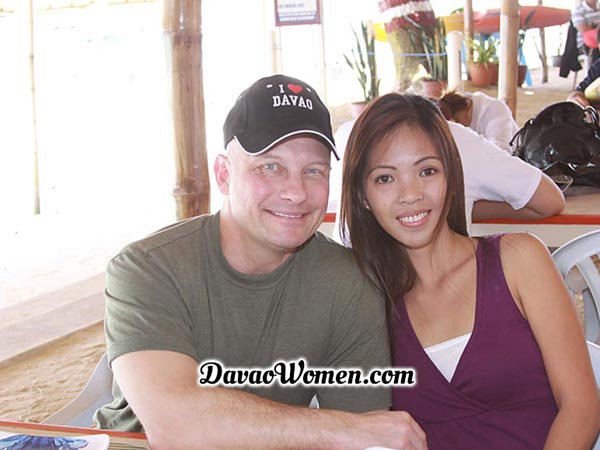 Dating in the Philippines is quite a different experience compared to dating a woman in Western culture. Filipinas are more likely into men with values and great personalities, and physical appearances as well as wealth are only the bonus part. These women believe that good character is what makes a perfect man.
It's true, it does not require you to be the most handsome man in the universe to get yourself a Filipina girl. They have realistic standards for men which are not that difficult to attain if you are being yourself.
These women want someone who will be there for them through ups and downs, someone who will support their dreams and goals in life, and someone who has respect for their families.
Do you think you have what it takes to be the perfect man for Filipinas? To give you an idea and help you evaluate yourself, here are some of the close-to-perfect qualities and dating etiquette which Filipinas seek:
Filipino Women Expect Respect
Nothing beats a man who respects his partner's boundaries. Respect is one factor for a healthy and strong relationship, especially if you are dating a Filipino woman with whom you don't share similarities with. Even when your opinions may differ, you should respect her individuality. This will be especially important when you meet in person rather than continue online dating.
There's no perfect relationship in Filipino dating or in any dating scene. There's always something you don't agree about. But if you have respect for your partner and she does for you, it's not that difficult to work things out.
Express Yourself to Filipinas
Expressing yourself to your partner doesn't make you weak and vulnerable, if anything, this makes you more manly.
Being able to openly share your thoughts, ideas, and everything in between to your partner will leave her thinking that you are a genuine person.
Not only does it make you a real and sincere person but it also makes your partner think that you trust them with everything. As for Filipina women, this is one of the things that makes a man perfect. This will make them think that you are confident about yourself.
Filipinas Love a Gentleman
This shouldn't be hard. Regardless who you're dating or wherever country she's from, you should always be a gentleman towards her.
Filipino culture encourages men to be polite, reliable, well-mannered, and generous to your partner. Also, you don't take advantage of her and force her to do things that she doesn't want to do. Sometimes even holding hands can be considered to intimate for Filipina women.
Living in the Philippines, it is rare for Filipino women to find Filipino men who are chivalrous so they are hoping to find one from outside the country. If you consider yourself a gentleman, then you are perfect for a Filipino woman.
Know How to Cook a Dish
Gone are the days where it is always women who cook for their partners. Now, they are also looking for someone who is great in the kitchen and knows how to prepare meals, especially Filipinas.
However, this does not mean that you will do all the cooking in the house because rest assured that your girl will do that for you. This just means that you also need to take the initiative to cook for her to make her feel special.
The Philippines is one of the countries in Southeast Asia with a variety of delicious cuisines and if you want to be the perfect man for your Filipina girl, you need to learn all the recipes to be able to cook them.
Honor a Pinay's Trust
Trust is one of the foundations for a healthy relationship. A lot of Filipino women want to have a partner with whom they can trust wholeheartedly. As you know, some romantic relationships in the Philippines are unsuccessful due to infidelity, wherein people cheat on their partners. This has prompted Filipina women not to date FIlipino men.
If you want to date a Filipina woman, you need to make sure that she can trust and rely on you. You need to ensure you are capable of trusting her, too. Relationships are about trusting each other.
Filipino Women LOVE to Laugh
Not only does it cure loneliness but laughter can also improve romantic relationships. Whether it is an initial attraction or long-term commitment, being able to laugh and have fun with your partner makes your relationship healthy and not boring. If you have a great sense of humor, there's no doubt you can get the woman you desire.
For Filipina women, this trait is one of the things they look for in a partner. If you want to be the perfect partner for your Filipina woman, you need to be fun-loving and excited to be with.
Take Your Filipina on an Adventure
Romantic relationships are not just about the mature stuff. Thrills and adventures are also needed to keep the balance. It's great to have that kind of relationship where you can talk about adult stuff while traveling each corner of the world and trying silly things at the same time.
As you know, Filipinas, despite having a busy schedule, always make time for this. This is one of the ways they cope with stress. If you want this type of romantic relationship with a Filipina girl, you need to be as adventurous as her.
In reality, there is no perfect partner. Flaws and differences will always be there, especially if you're dating someone who is on the opposite side of the world with little to no similarities as you. But, there's what we call standards, and Filipinas have those.
The aforementioned are only a few of the qualities and traits that make a foreign man close to being a perfect partner for Filipinas. Do you think you have these characteristics? If you do, then you are in for a good start. While not the only factor that creates a romantic relationship with beautiful Filipino women, you can guarantee this will make them notice you.
Newest, beautiful, single women now added for week of Wednesday, 20 September, 2023 - Tuesday, 26 September, 2023
You have to meet the women to marry them! What other international dating site offers you numerous opportunities to do that?