Perfect Date Locations in Davao for Lover's Day
Davao is home to many perfect date locations, making it one of the best places in the Philippines to celebrate National Lover's Day. You won't run out of romantic places to see and activities to do in this beautiful city.
Davao is a place where many lovebirds go on their honeymoon. If you're not on the wagon yet, you might be able to find a date from the many Filipinas that wander the streets of Davao.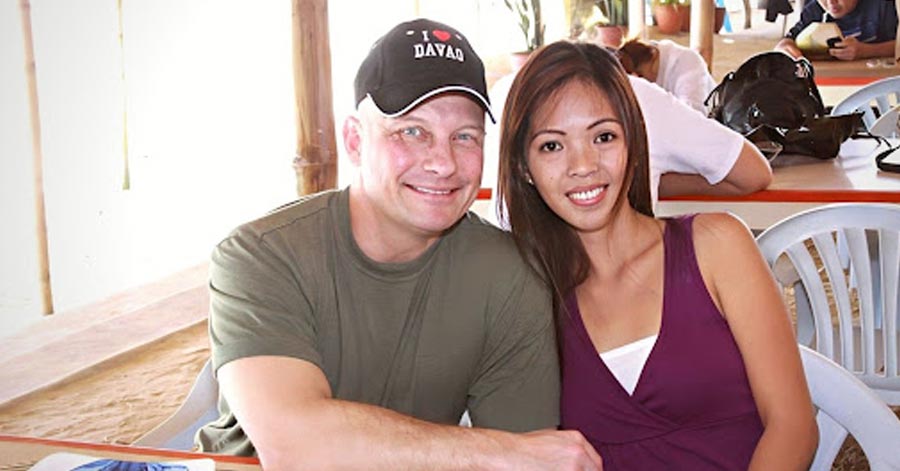 Davao has plenty of outdoor attractions, but don't be mistaken. It also has plenty of options for dating indoors. With many places in mind, you might worry about where to start.
You don't have to worry about where to go. We've got the perfect list of places for your date on Lover's Day. If you're worried about the weather, we've also got that problem covered.
The Great Outdoors
Nothing beats the natural views in Davao. The city itself has an unrushed, peaceful vibe that can wash your worries away. Davao is the perfect place for outdoorsy couples to go on a romantic date escapade.
Since Lover's Day is in April, you can enjoy the clear skies of summer on your date. You can trek to the mountaintops or have a nice swim at the beach. Either way, here are a few outdoor date ideas for couples in Davao:
The park is nestled in the outskirts of town, away from the bustle of the city. It's a place to walk around and enjoy each other's company. You can go around the tracks and talk without getting disturbed.
People's park is one of the most romantic spots in Davao City. You can consider it an ideal place for your first date. Dating a Filipina means speaking their most desired love language: quality time.
Eden Nature Park has plenty of exciting activities for a date. You can try their famous Skyrider or the Skycycle. If that's not what you're looking for, you can also try horseback riding.
After a long day filled with fun, you can find plenty of rooms in Eden Nature Park. These rooms, cabins, and cottages are situated throughout the park. The park has a shuttle service to transport you anywhere, anytime.
If you want to spend a day swimming under the sun, we recommend going to Dahican Beach. We recommend staying here overnight to fully experience what the beach offers.
Dahican Beach is the go-to honeymoon destination for couples around the world. It has white sands, clear skies, and a gorgeous view of the sea for everyone to enjoy. Stay overnight, so you and your lover can enjoy the sunset and sunrise.
Starfish Island can be the best date option if you plan to go island hopping with your lover. It's a secluded beach that is only accessible by boat. Take your date here to have some undisturbed relaxation.
We recommend a trip to Mt. Apo for our last outdoors date idea. The calm and peaceful vibes of the mountain invite people to climb to the peak. There is no sweeter date than a hike to the mountaintop whose legends tell a story of love.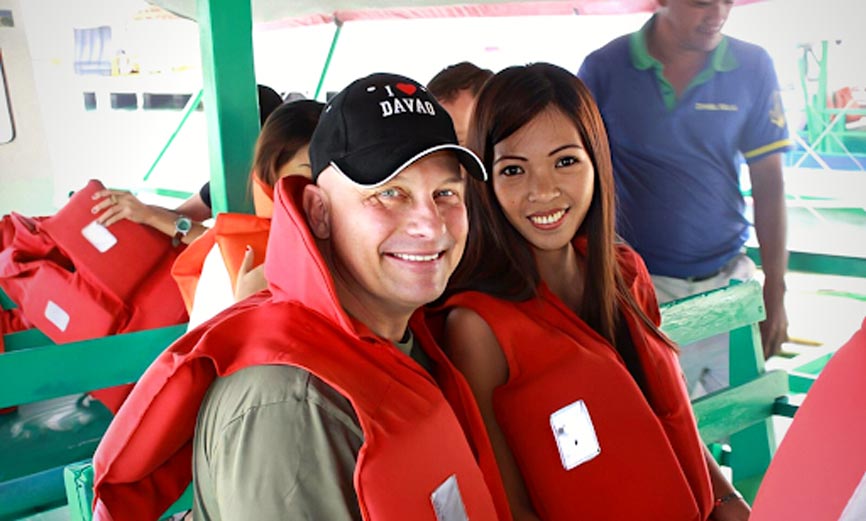 The Cozy Indoors
The weather in the Philippines can change at any moment. You might have to cancel your plans to go out because of the sudden rain. Not to worry because there are plenty of other good date locations in Davao that can shield you from the harsh weather. Think of indoor dates, like dinner dates.
Dinner dates are still a good idea for Lover's Day. After all, nothing says romance like good ambiance and great food. Here are a few places we recommend:
La Toscana Italian Bar and Restaurant
La Toscana is the place to go for maximum comfort. The Italian cuisine and the romantic setting make it the best restaurant for a date. It simply feels like you traveled to Italy for dinner.
If you want some drinks after the meal, you can order some fine wine. After all, what's an Italian restaurant without wine?
Rekado Filipino Comfort Cuisine
If you're dating a foodie, you should definitely try Rekado. Rekado Filipino Comfort Cuisine is one of the best Filipino restaurants in Davao. They serve authentic Filipino comfort foods and desserts that can leave you wanting more.
The restaurant has a comfortable ambiance with a modern theme. It also has exceptional service that allows you to rest easy and leave everything to the staff. Rekado is definitely the place to take your lover on a date this National Lover's Day.
Belito's Vineyard is one of Davao's best-kept secrets because of its ambiance. They serve home-cooked Spanish dishes, making it an attraction for foodies around the globe.
Belito's has a calm and relaxing ambiance that's perfect for a dinner date. Make sure to order the paella negra. We've heard that people keep coming back because of that dish.
La Fermette Dairy Farm and Kawa Bath
We took you to Spain, Italy, and the Philippines. Now, it's time for you to take a trip to France. La Fermette Dairy Farm is owned by a Filipino-French couple. The place offers fusion dishes, combining Philippine and French flavors.
The restaurant also serves you authentic French cuisine straight from the farm. It also offers a kawa bath. La Fermette has a quiet and peaceful ambiance, so you can enjoy eating without getting disturbed.
If you don't feel like going into a stuffy restaurant, Ouzo Restobar offers an open-air experience for dinner. They serve comfort food, and there's always a live band or singer.
The breezy and jazzy ambiance is the perfect setting for your dinner date. If both of you want to unwind, you can get some alcoholic drinks at the bar. Ouzo should definitely be on your list of best locations for dating.
Amazing Places to Date in Davao
Davao attracts couples from all around the globe with its extraordinary date locations. The calming and relaxing vibe of the city makes it the prime destination for honeymoons.
With our list of places for dating, you can start planning for Lover's Day. Make sure to enjoy, and have fun!
Newest, beautiful, single women now added for week of Wednesday, 22 March, 2023 - Tuesday, 28 March, 2023
You have to meet the women to marry them! What other international dating site offers you numerous opportunities to do that?