New Year's Resolutions to Make When You're Dating A Filipina From Davao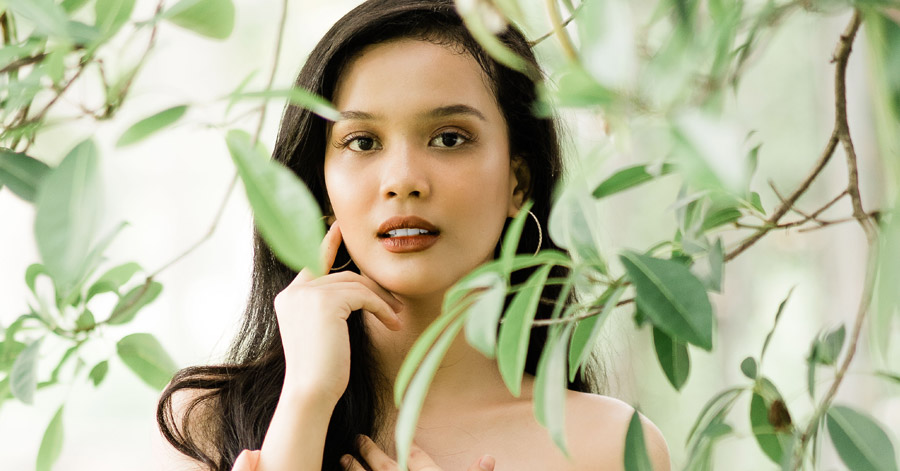 This is not a drill. This is real. You are dating a Filipina from the southern city of Davao and things are moving fast. In fact, things between you are moving so fast that the year is coming to an end but you barely noticed.
While many countries and cultures have elaborate ways to celebrate the New Year, the Philippines is very middle-ground when it comes to enthusiasm and tradition. In bigger cities like Manila and Cebu, you get the usual lighting up of the sky with fireworks and blasting of cardboard trumpets. In Davao, however, where fireworks are essentially banned, the atmosphere is more solemn. Families gather to party and countdown till midnight. But other than that, there isn't much to write home about.
New year's day is the single time of the year where the world collectively contemplates how they can be better. It is the one time that every man, woman, and child finally decides to do something they've never done before. In your case, there might be a lot you haven't done to get the approval of your Filipino girlfriend. It's not that she doesn't love you, quite the opposite really, but there is still so much you can do to truly bond hearts.
Filipino women possess an inner beauty and innocence that's very captivating. It's easy to envision her in your future. This is why once you have her heart, you might as well craft your New Year's resolutions around your relationship. So here are a few things you might want to reflect on as the clock counts down to zero:
Try durian.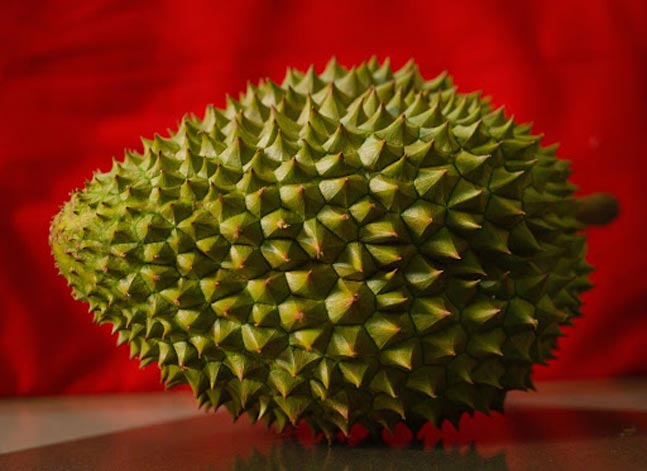 You can scratch eating durian off the list if you have already tried it. But based on its reputation on social media and with countless videos of people gagging over this creamy fruit, it's safe to say a lot of men have avoided durian like the plague.
But if you want to claim identity as an adopted Davaoeño, then you need to gorge on that buttery durian meat like a man and with a smile on your face. It's not entirely certain that your Filipino woman will ever totally accept you if you cheat by sticking to durian candies or ice cream, so go for the real thing.
Notably, if she ever insists that you try out crocodile ice cream, don't fret. It's one of the signs a Filipina likes you.
Learn to cook adobo.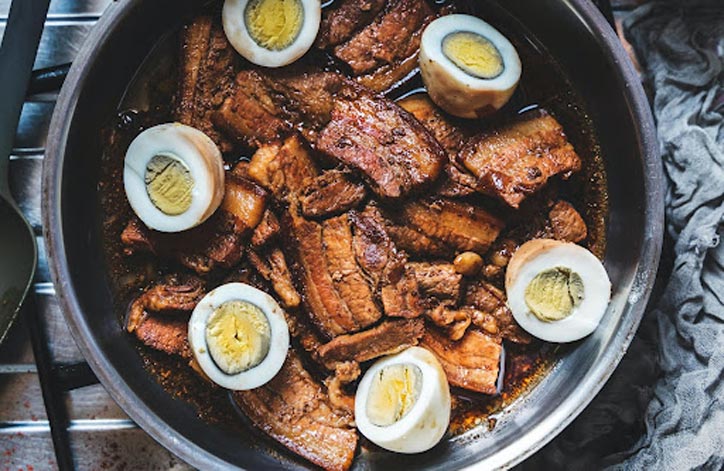 By learning to cook adobo or any authentic Filipino dish for that matter, you not only prove yourself to your Filipino woman but possibly gain the trust of the village elders as well. Adobo uses only a few main ingredients:
Your choice of chicken or pork

Soy sauce and vinegar

A couple of bay leaves

Salt, pepper, and garlic
The neat thing about adobo is that you can embellish the dish as you like, and it's nearly impossible to mess up. You can, of course, learn a few other Filipino recipes as they aren't nearly as complicated as, say, Thai cuisine. It's easy enough a resolution, with the incentive that you can always ask your Filipina girlfriend to teach you personally. That's love made in the kitchen.
Learn a Filipino song.
Some people make simple New Year's resolutions they never end up doing, like losing weight. So add a little novelty to your list. The chances that your Filipino girlfriend has an amazing voice are pretty high, so you don't want to be left in the dust.
The nice thing about Filipino people is that despite their natural talent — beautiful tone, natural sense of rhythm, and the ability to riff like professionals — all they really care about is that you blast away at the microphone and enjoy yourself like there's no tomorrow.
Find a song you like, master it, and sing your lungs out at the next karaoke session. Then you can say you've been true to your resolutions.
Tour the Philippines together.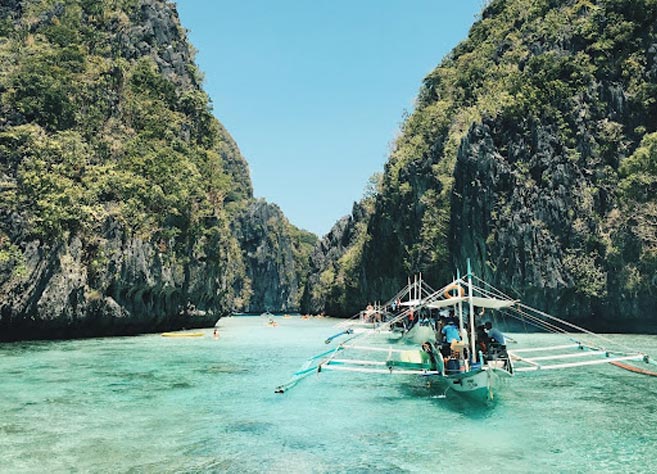 The Philippines is a book with over 7 thousand pages, and you've only read the foreword. Make it a resolution to know the country of your lover's birth. Sometimes, the best way to understand your partner on a deeper level is to see and experience for yourself the environment she grew up in.
The beautiful thing about the Philippines is that Filipinos consider traveling to the islands as a vacation for themselves. Each island and city is unique, so the thrill never really runs out.
Be more affectionate.
Filipino women are naturally sweet and affectionate. They are very feminine and are very compatible with strong, decisive, and masculine men. One thing never to forget, however, is that they appreciate affectionate and sensitive men very much.
These women may appreciate their roles as mothers and wives. But if you truly want to capture her heart, show her that you care for her with all her being. The ability to provide goes a long way, but it's genuine love that they seek.
Because if you think about it, that's the nature of the Filipino - caring, friendly, unselfish, and hospitable. Those are the values she grew up with, and those are the values she wants to be passed on to her children.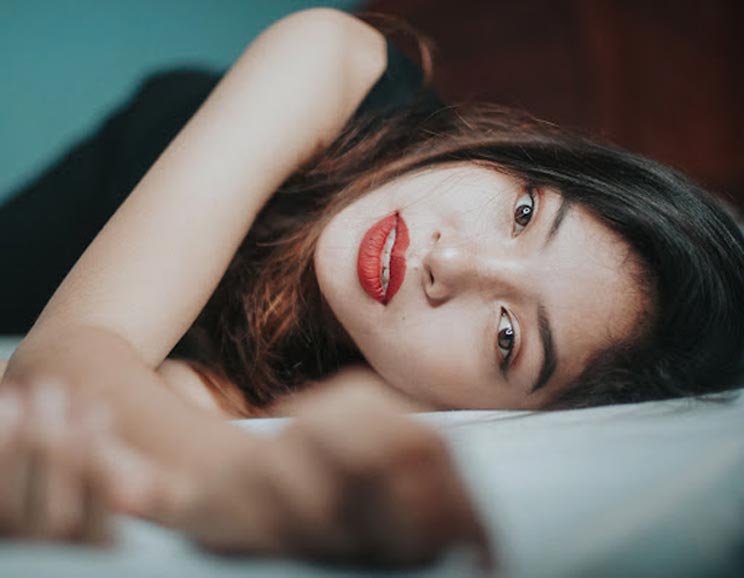 Make it the first year of forever.
Sometimes, the key to a happier future is to decide that the wait is over and move on to the next level. When you are with the right woman, you don't mull over doubts and fears. You take the leap and run with it. That is your gut instinct at work.
One mistake men often make is taking too much time when they're with the right woman. Don't make this mistake with your Filipino girlfriend. You know you love her with all your heart, so act on that love.
You don't need to put a ring on that finger ASAP. But you do need to appreciate the gem of a person you have, someone you otherwise would never have met anywhere else in the world.
So commit to her, and rest assured she will commit to you. So make the New Year your first milestone - one of the many to come.
Newest, beautiful, single women now added for week of Wednesday, 29 November, 2023 - Tuesday, 5 December, 2023
You have to meet the women to marry them! What other international dating site offers you numerous opportunities to do that?