Modern Dating in the Philippines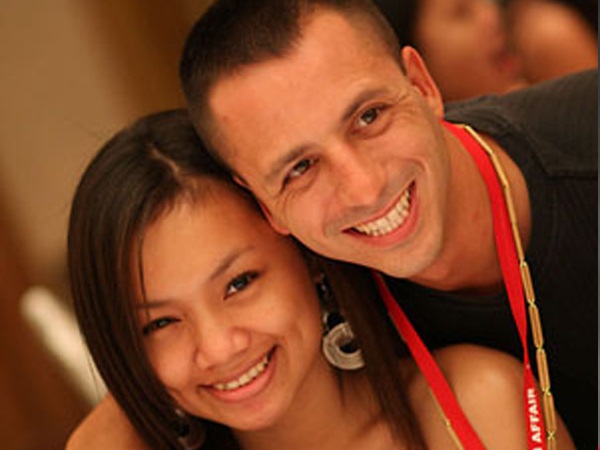 In the olden days, courtship in the Philippines consisted of several stages, namely the riddle stage, serenading stage, servitude stage, engagement, and marriage. In most of these stages, the men must prove themselves to their lady (and eventually her parents) by accomplishing certain tasks.
These days, though, dating in the Philippines is not like it was back then. First off, the rules for courtship are not as strict. While there are still some couples that still follow the old ways, they are more like guidelines. Because of these remnants of the past, dating in Filipino culture is vastly different than that of western culture. Filipinos, in general, are still pretty conservative when it comes to dating. There have been foreign men that were a bit startled on what it takes to actually take their potential mates out on a date.
Still, if you are keen on settling down with a Filipino woman, it pays to find out what the modern dating scene is like over there. Here's how to go about dating in the Philippines:
1. Sign up for dating sites (and other online activities)
Modern Filipino dating is very digital. The evolution of courtship in the Philippines drastically changed once Pinoys had access to the internet. Through these dating sites, not only can Filipinas communicate with men much faster, they also have a broader dating pool.
The internet has opened the door for them to meet men outside of the country. If you live in the States, one of the surest ways to meet with Filipino women is to sign up for dating and matchmaking sites. On top of that, you should also create social media accounts because they are quite social-media-savvy.
In short, your online footprint can determine whether you land a date with a Filipina or not.
2. Texting is the way to go
There's a reason the Philippines is known as the texting capital of the world. That's because SMS is the most affordable and convenient form of communication. There are even telco providers that don't charge text messages as long as they are sent to and from numbers from the same telco provider. And Filipinos certainly take advantage of these marketing schemes. They even came up with their own lingo to keep their messages short and to the point.
Modern courtship in the Philippines has also been influenced by the SMS movement. So much so that there are some couples that start out as "text mates," which is the SMS equivalent of the pen pal.
However you meet, make sure to get her number and send her SMS messages every now and then. This is definitely more convenient than scheduling for convenient time when you can video chat.
You can also get creative with your texts by making emojis out of punctuation marks and other symbols. Who knows? Texting her this way just may be the way to her heart.
3. Paying up
When you are finally out on that coveted date, make sure to foot the bill. Despite the differences of courtship in the Philippines then and now, one aspect that hasn't changed is they still practice traditional gender norms.
In terms of dates, men are still expected to pay for it, especially when you initiated asking her out (not the other way around). You would be expected to pay for your meals, travel fare, and other related expenses. If you really want to impress her, liven the experience up a notch by also handing her some flowers or a gift.
The good thing is there are some Filipinas that are willing to shoulder the expenses and you might be lucky enough to find one. The point is you'd really have to flex your chivalrous muscle to impress her.
4. Meeting the parents
In western territories, couples usually meet each other's parents when the relationship is pretty serious, such as when they're about to get married or, at the very least, have been together for a long time.
But when dating in the Philippines, expect to meet her parents sooner than you think. That's partly because most Filipinos have close family ties. Filipino fathers, in particular, are quite protective of their daughters. Before they could date, men have to prove themselves to the parents first. This is their way of gauging whether they could trust the man and their daughters or not.
This isn't as daunting as you think. You have to remember that Filipinos are very hospitable as well, so her parents would be quite accommodating. As long as you behave yourself, you can win them over in no time.
5. Behaving like a gentleman
Even in this modern age, courtship in the Philippines can still be quite formal (depending on who you're dating, of course). When you are out and about with your date, you have to be on your best behavior. That means no sexist or racist jokes, no taboo topics, and most importantly no inappropriate physical contact.
The notion that girls love bad boys is just a myth. Women want to be cared for by their man, and one way of showing that is by being considerate and courteous. If you treat her poorly, don't be surprised when she leaves you at the drop of a hat.
No matter how patient and hospitable Filipinas can be, they, too, would not tolerate obnoxious behavior from their dates. So make sure not to take her for granted and she'll definitely warm up to you.
There are other minor cultural differences you should be aware of. For example, Filipinas aren't forthright with their emotions. Unlike western women, they show their feelings or attraction through other means. Also, they're not that big into public displays of affection, so don't be surprised if she won't hold hands with you.
All in all, knowing how the dating scene in the Philippines works prepares you on how to interact with Filipinas. Also, the cultural divide won't seem so great. Take these tips to heart so that you know how to win over a Filipino woman—the Pinoy way.
Newest, beautiful, single women now added for week of Wednesday, 20 September, 2023 - Tuesday, 26 September, 2023
You have to meet the women to marry them! What other international dating site offers you numerous opportunities to do that?