How Dating Filipino Women Increases Happiness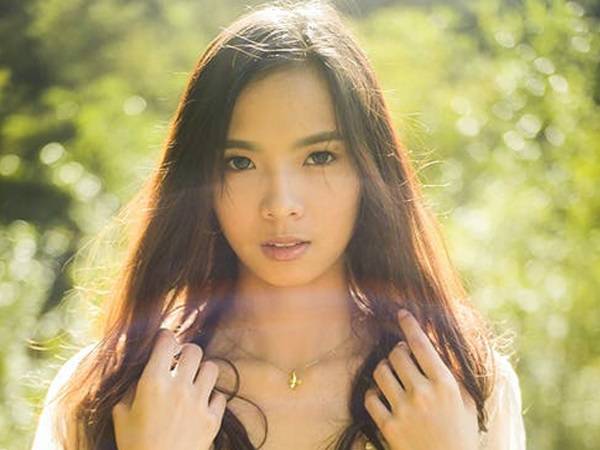 Thousands of western men have been successful in their pursuit to find love among Filipino women.
If you're having second thoughts about dating one, well, we aren't here to convince you otherwise.
There are a number of reasons why foreign men continue to take an interest in dating these ladies, one of which is that it increases happiness in their lives. While courtship in the Philippines today remains to be old-fashioned, one will find that earning the love of a Filipino woman isn't all that difficult.
As such, we have listed below some factors that contribute to the genuine happiness of men who fall in love with these charming ladies.
Know that these are all based on careful observation, including tidbits from those who have gotten the chance to be in a long term relationship with beautiful Filipino women.
If you believe you're ready to know more about these ladies, here are just some of the many things you'll get to experience when you're dating them:
1. Their beauty is simply unique.
The modern Filipino woman has developed certain admirable qualities that any man would want in a life partner, but her beauty alone is enough to make you feel lucky.
You can never turn down beauty when you see one. When you see Filipina girls, you'll immediately appreciate how unique their beauty is compared to other Asian women.
Their petite figure, flawless tan skin, and black silky hair are irresistible, and it would certainly leave an impression on foreign men.
Of course, they have more than just beauty. Filipino women are naturally blessed to have charming personalities, and most of all, a positive outlook in life.
2. They are polite and well-mannered.
Filipino women have this so-called personality called delicadeza. It means having good manners and behaving like a proper lady. This is one of the things that makes them stand out among many others.
Do you worry that you'll date someone who might embarrass you in front of other people? That's unlikely to happen if you are dating women in the Philippines. These ladies were brought up to be refined and graceful, especially when in public or when making new acquaintances.
Of course, they can get funny and crazy once you become close with them, but as for first impressions, Filipina girls make sure to give it their best shot.
3. They are educated.
It's every Filipino parent's dream to see their kids finish their studies. It doesn't matter if they have to work day in and day out to be able to pay for their education. To them, it is the most important thing they can pass on to their children.
Thus, you can expect that most Filipino women you'll meet have college degrees. They put great pride in their accomplishments and they honor their parents for helping them finish their education.
4. They are simple, yet elegant.
Have you ever experienced getting someone a gift and they end up not liking it?
That won't ever happen when you date Filipino women. The brand or price of the item won't ever matter to them. What would matter is your thoughtfulness, and that alone is a great quality of an ideal woman.
Furthermore, Filipino ladies are also thrifty. Most of them shop at market stalls, yet will always find a way to look elegant on a date.
5. They have strong faith in God.
As you may have already known, the Philippines is predominantly a Roman Catholic nation, so don't be surprised if your Filipina date is more devoted to her religion than you are to yours.
As a result, their firm religious beliefs have helped in making them loving and compassionate individuals.
6. They look beyond physical features.
Wouldn't it be great to meet someone who accepts you for who you are despite your flaws and excess baggage?
Filipino women look beyond physical beauty. What they want in a man is for him to be respectful to them and their family, be committed and supportive, and be able to accept their past.
You don't even have to be rich or good-looking. Good family values matter to them more.
7. They are truly committed to their partners.
Did you know that divorce is illegal in the Philippines?
Filipinas were taught in high regard the sanctity of marriage, and they consider it a lifelong commitment. They're the type of women who don't play games when it comes to love, so don't go breaking their hearts.
In fact, some men who end up marrying Filipino women swear that these ladies make the best wives in the world --- they are loyal, loving, and faithful, even after death.
8. They are family oriented.
Like most of us, Filipinos put family as their top priority. Whatever problem their family is in, they will always be there to help out. They stick together even in the worst of times.
Meeting the family is also part of the Filipino dating culture. It's customary to seek the approval of a Filipina's parents if you wish to be in a relationship with her.
When you do meet a Filipino woman's family, be sure to pay great respect by doing the "pagmamano" --- a greeting where you bow your head towards the hand of an elder and gently press it against your forehead.
9. They are homemakers.
If you're looking for a woman to settle down with, this is one of the best reasons why you should choose Filipinas - they're naturally great homemakers.
Filipino girls were raised in a family oriented home, and it's in their nature to make their home a good and loving place for the people they truly care about.
The Road to A Happy Life With Filipino Women
There are definitely more reasons why you should date Filipino women, especially with the unique qualities they have when it comes to love and relationships.
If you are yet to start your journey in dating gorgeous Filipino women, you may sign up with us today. Having been in the business for decades now, you can be certain that your time will not be wasted as all of our members here have been carefully verified.
Various communication methods are available for you to reach out to women you're interested in, and we also provide singles vacation tours for you to socialize with Filipinas and travel around the top tourist destinations in the country with them.
Everything you need to meet and date Filipino women can be found on our site. All you have to do is take your time in learning what you can about these ladies before you start your romantic journey. Have fun and good luck!
Newest, beautiful, single women now added for week of Wednesday, 20 September, 2023 - Tuesday, 26 September, 2023
You have to meet the women to marry them! What other international dating site offers you numerous opportunities to do that?