What to Expect When Marrying a Filipina from Davao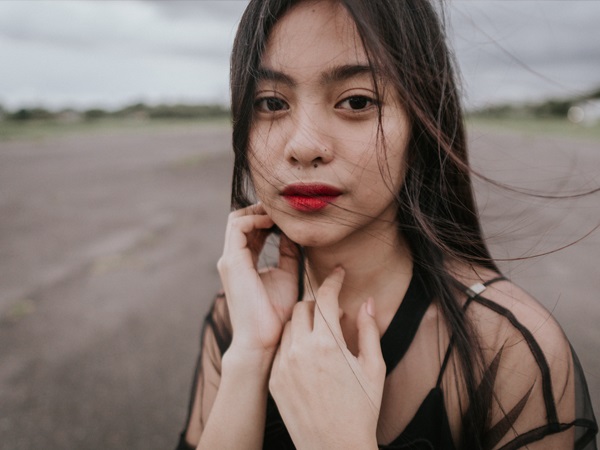 Not sure what to expect when marrying a Filipina from Davao? Worried that there might be a criteria that you need to pass? Do you have qualifying standards that will meet these women's expectations?
Guess we'll find out!
Filipino women are among the most beautiful women in Southeast Asia. However, it's important to note that a lot of changes have been made ever since Rodrigo Duterte became the President of the Philippines. Davao was once his sole focus, since he was the city's former mayor.
Dating a Filipino woman is not that difficult, though. These ladies are known for their many admirable qualities. They are hospitable, kind, courteous, and most of all, very loving. Filipino women are also well known for their simplicity. Believe us when we say that the criteria is not that high as long as you are aware of their customs, cultures, and traditions.
Ever heard of Abraham Maslow's hierarchy of needs? This is the most standard procedure that applies to the Filipino dating culture.
If you're not familiar with this, well, it explains the three types of needs; basic needs, psychological needs, and self-fulfillment needs, all of which have different categories.
1. Physiological Needs
Just as you might have guessed, this is the most important criteria when it comes to dating a Filipina. You must be able to provide shelter, clothing, water, and food. Getting to have three meals a day is definitely impressive, especially since Filipinos are known for their humongous appetite.
Filipino women are known for being great homemakers. They provide a comfortable home for you to come back to, and they don't mind doing all the household chores. As such, you should at least be the one responsible for giving them a home to take care of.
Also, when it comes to clothing, especially if your Filipina lady is into fashion, buying her artistic and fashionable clothing can be a huge bonus. Filipinas are not that materialistic, but once they see how much you love them and how willing you are to provide them with their basic needs, they will shower you with so much love and affection in return.
2. Safety Needs
A husband's job is to provide security and safety. Make your lady feel safe, and give her a sense of security. It's very important to make her feel loved as it gives her the assurance that no matter what happens, she can always turn to you.
A husband must be at the frontline of every problem. Protect your wife from whatever harm comes your way — physically and emotionally. Everyone keeps saying that chivalry is dead, but NO! Chivalry is not dead, every loving husband has this quality that is just sound asleep within. All you have to do is wake it up and perform its acts. Give yourself a little more credit than you deserve.
3. Belongingness
According to many surveys in the Philippines, this is the second most important thing to a Filipino woman. Upon observation, you might think that Filipinas fall in love fast, but they simply love to socialize, and they prefer to maintain close ties with their friends and families. So it is only natural for Filipinas to seem like they are in love with you just because they enjoy being with you all the time.
The famous quote, "No man is an island," is strongly observed in Filipino culture. Many women don't always find the perfect man, so for that reason, they tend to create a safety net around them.
So how do you solve their problem in terms of looking for the perfect husband? That's very easy. BECOME ONE. You won't be able to have a great relationship unless you start with good intentions and know how to reflect on yourself.
4. Esteem Needs
This need is very important in building your self image. However, you would also need to build a woman's self esteem. Make it a goal to appreciate and value your lady as much as you can. Otherwise, all her insecurities will start to flood in and affect her perspective.
It is a partner's responsibility to cultivate the other's alter ego. Create a wonderful status for both of you, and gain recognition and respect from others. But be careful, building self esteem can also be a double-edged sword.
Most people overthink too much and end up ruining their relationships with loved ones during the process. It is important to check yourself once in a while to see if the path you are going through is a good one. Once you realize that you passed the boundary of your self esteem, it is not a bad thing to lower it and humble down.
5. Self Actualization
This is the last part of the hierarchy of needs. From the quote, "What a man can be, he must be," it refers to one's realization and development of their full potential. This is when a relationship has passed a number of challenges and is ready to face and overcome the next one.
Build a future with your Filipina wife and pursue a common goal. Whatever plans you have for your relationship, what's important is that you have genuine feelings for one another.
This is also the part where you can see each other's capabilities and parenting skills. Develop your abilities and learn to compromise so that you can create a stronger bond.
How to Build A Strong Relationship With Your Filipina Wife
Communication is the most basic and effective method. Never keep secrets from your wife, and most importantly, stay loyal. Be honest with her even when the truth hurts. Filipino women are a lot stronger than they look, so give them a little more credit and never underestimate them.
Treat your Filipina partner like a best friend, not just as a wife. The word "wife" is just a title, what's really important is the cultivation of your love for one another. Treat her like you're meeting her for the first time every day. Do this and surely your wife will be head over heels for you.
You may not know what to expect when marrying a Filipina, but in time and through experience, you'll start to have a better understanding of what a happy married life should be, and you'll love being married to a Filipina every single day.
Newest, beautiful, single women now added for week of Wednesday, 6 December, 2023 - Tuesday, 12 December, 2023
You have to meet the women to marry them! What other international dating site offers you numerous opportunities to do that?